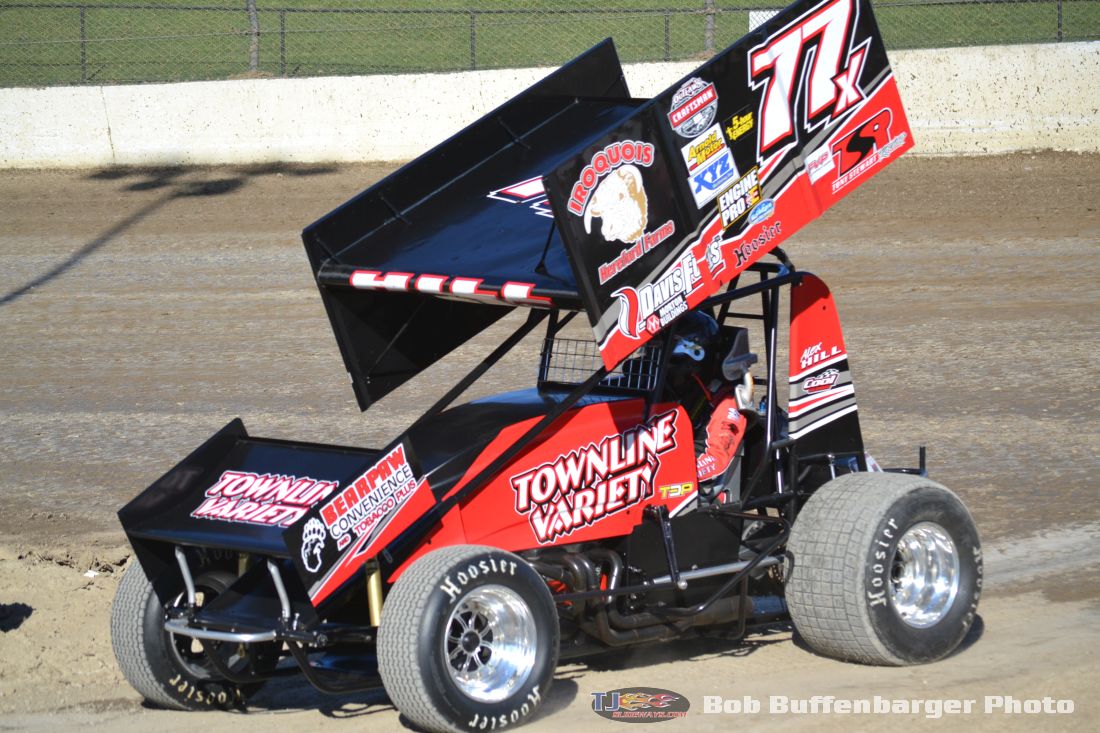 From Inside Line Promotions
SIX NATIONS, Ontario (November 20 2017) – The 2017 racing season was a year of highs and lows for Alex Hill as she embarked upon her first year of racing full time with the Lucas Oil ASCS National Tour. The best and worst moments of her season occurred just one week apart.
The 17-year-old scored the first 360ci sprint car win of her career on May 19 at her home track of Ohsweken Speedway in Ohsweken, Ontario, Canada, during a weekend off from ASCS competition.
"That was definitely the highlight of the year for me," she said. "I felt that the time I had spent on the road with ASCS before that race really helped me and gave me the confidence I needed to win that race."
But it was just one week later that Hill was injured in a vicious crash at Knoxville Raceway in Knoxville, Iowa. She suffered a concussion and was sidelined from racing for almost seven weeks.
"I realized then how much I enjoy racing and what a big impact it has on my life because I missed it so much when I couldn't race," said Hill, who began racing sprint cars when she was only 13-years-old. "I was really happy when the doctor said I could return to racing. The crash didn't have any effect on me. It only took me a few laps to get comfortable in the car again."
While the crash didn't have an effect on her after she returned to the track, it forced her to miss the bulk of her racing schedule and the needed experience she was planning on gaining while competing on the road with the ASCS National Tour.
"We missed a lot of races since it happened at one of the busiest times of the racing season," she said. "Once I was able to race again, we didn't race as much as we'd planned since we couldn't win Rookie of the Year and I was leaving for college in August. We just picked out a few big races to run the rest of the year.
"Overall, the season was a bit disappointing because of my crash. Racing with the ASCS National Tour is a huge learning curve. We learned a lot, but we could've learned a lot more if we didn't miss so many races."
Hill will be eligible to compete for the ASCS National Tour Rookie of the Year Award next year and she is looking forward to racing with her new teammate, Sam Hafertepe Jr.
"I'm glad I can race for the rookie award again next year and I'm excited to be racing with Sam," she said. "He's a great guy and one of the smartest guys in racing I know. He knows a lot about almost everything in racing, including driving, engines and setting up the car. I'm looking forward to him being a mentor to me.
"I also think next year's schedule will be easier for me than last year when I was in high school," added Hill, who is a freshman at California State University in Los Angeles. "Next year I don't plan to have any classes on Fridays so it won't conflict with my racing. I'm also planning on staying on the road with the team once school is out instead of flying back and forth to the races."