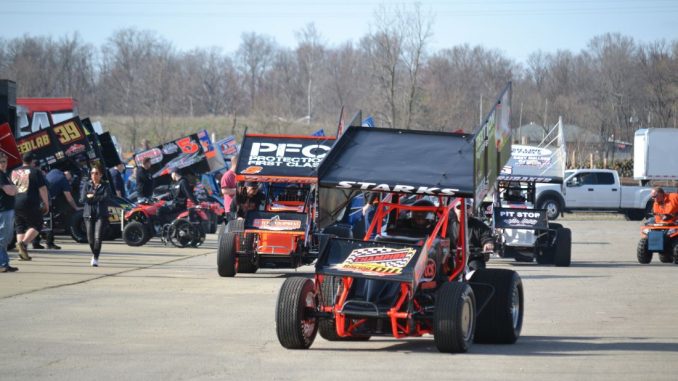 By T.J. Buffenbarger
This weekend Mansfield Motor Speedway goes from being the track that returned to dirt to being one of the few facilities putting on a sprint car race for $100,000 to win. Here are five storylines we are going to follow during the inaugural Sprint Car World Championship.
Upset winner?
Mansfield Motor Speedway saw some different faces last year in victory lane with Caleb Helms and Caleb Armstrong winning main events. Could we see a major upset at Mansfield this weekend? With only a handful of events during the first season return to dirt teams don't have a large notebook on Mansfield. This could lead to someone that few people expect taking home the $100,000 prize on Saturday.
Major money without the World of Outlaws
Ever wonder what a major paying winged 410 sprint car race would look like without the World of Outlaws? Mansfield this weekend will answer that. With the Outlaws at Devil's Bowl Speedway all weekend this gives a golden opportunity a non-outlaw team to win a lot of money if they can pick up the victory. It will be interesting to see what the racing looks like without that without the Outlaw regulars in the field.
Plenty of experience at big paydays in the field
Even without the World of Outlaws there are plenty of drivers in the field at Mansfield that have won big money races. Jac Haudenschild is one of the leaders in this department with Kings Royal, Historical Big One, and the winner of the Mopar Million. Joey Saldana and Sammy Swindell are not strangers to receiving big paydays for winning sprint car races. Dave Blaney also has shown speed early this season and has experience taking home six figure sprint car paydays. Seeing if one of these veterans can use their experience to collect $100,000 from Mansfield is something to keep track of.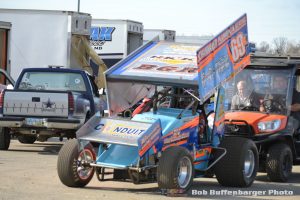 69K for 100K?
The past couple of years there has been a social media movement to get Don Kreitz's team with driver Lance Dewease to the Knoxville Nationals. While the 69K likely won't be going to Knoxville, they are at Mansfield. For the 69K team this is their opportunity to take on many of the top teams outside of the World of Outlaws for a large payday on relatively neutral turf. Following how one of the fastest sprint car teams that rarely travels east of the Central Pennsylvania circuit is one of our high priorities.
Event Execution
Mansfield promoter Cody Sommers is very good at getting attention for his major events. Indy Indoors, the Late Model races indoors at St. Louis, and events at Mansfield have drawn a lot of eyeballs based on their aggressive marketing. Mansfield did suffer some first-year issues with event organization and execution. Putting on a $100,000 to win race is no small task. Seeing execution improvements from year one will be essential in making this event a success. It will be interesting to follow how things improve at Mansfield in year two.