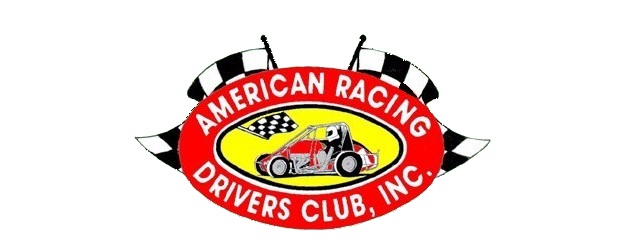 From ARDC
When Ryan Smith shows up at your racetrack you can bet he's a threat to win. What you may not know is in what type of race car. The versatile Smith has spent his young career racing anything with wheels. Last week at Bridgeport Speedway he finished second on the big track in a Sprint Car. This week he was the winner in an ARDC Midget on the smaller inner oval.
Smith, who is driving this year for Karen and Jerry Steward from Berwick, PA spent the week in Indiana, racing in the USAC Midget Speedweek. After racing on Thursday evening the team towed back East to prepare for Bridgeport.
The 25 lap feature got started with Donnie Trent grabbing the lead from his outside pole starting position. Trent who was driving an entrant from the Two Dogs Racing team led Chris Zrinski for the first lap and was able to lead for the first nine laps when the red flag was brought out for a 10 car pileup in the fourth turn that blocked the track.
While Trent was able to hold the lead the race for second between the Ryan's was raging with Ryan Watt running second and Ryan Smith in third.
With only one more lap in the books after the restart, Trevor Kobylarz, became a victim of circumstances, when he flipped his racer in the fourth turn and collected 3 cars. Kobylarz was OK but the same could not be said for his car.
Trent was again able to hold the lead but when the field was again slowed by caution on lap 11. Ryan Smith, who on the previous lap wrestled second from Ryan Watt was on Trents' rear nerf bar and took to the high side of the track on the restart to grab the lead. "I saw all the grip up there and it stuck everytime." Smith said in victory lane.
Smith was able to lead the rest of the way despite three more cautions, slowing the action before the race was completed. "Yeah I was having a ball there and I didn't want to see a caution." "I thought I might run out of fuel there." "It was like a marathon." Said Smith, who picked up his first Midget triumph of the season.
Finishing in second was Ryan Watt, who like Smith, finished second, the week before on the big track but in a modified. "Yeah it was a pretty tough battle there. The track was pretty good, it was a little slick on the bottom and you'd slide up. It depended on what line you had. Normally it's three wide racing and a lot of fun." Said Watt, just moments before jumping back into his Modified.
Third through fifth place was last years Bridgeport winner, Bruce Buckwalter Jr., last years club champion, Frank Polimeda and the early leader, Donnie Trent.
Heat races for the 21 Midgets in attendance went to Ryan Watt, Donnie Trent and Bruce Buckwalter Jr. No consolation was needed.
NOTES: The July 4th race at Georgetown, DE has been postponed. Trevor Kobylarz was a winner at Kutztown Speedway on Wednesday in his 270 Micro. Point leader Steve Buckwalter was absent as he was in Indiana competing in the USAC Midget Speedweeks where he won the opening night feature at Gas City. Billy Pauch Jr. and Ryan Smith, likewise were in Indiana but returned home for the weekends action. Bruce Buckwalter Jr, Frank Polimeda, Stephanie Stephens, Alex Bright and PJ Gargiulo signed autographs before the start of the feature. Chris Zrinski withdrew from the feature after being involved in the turn 4 pileup. Zrinski was pitted next to Steve Lenig's, Nye's Body Shop crew, who helped with some quick repairs, enabling Zrinski to return to action. Zrinski beat Lenig by one spot. PJ Gargiulo who usually spends hours on the road from his Morton, PA home had an eight minute drive to Bridgeport. Gargiulo, whose family, friends and fans filled a skybox for the evening, had a short evening after suffering front end damage. Nick Wean, who was a two time Micro champ on the Bridgeport Quarter Mile, was not able to start the feature after a heat race mishap.
ARDC FEATURE, 25 LAPS, BRIDGEPORT SPEEDWAY JUNE 19, 2010
1) 34 Ryan Smith, 2) Ryan Watt, 3) 83 Bruce Buckwalter, 4) 44 Frank Polimeda, 5) 4 Donnie Trent, 6) 26 Stephanie Stephens, 7) 46 Brett Arndt, 8) 12 Drew Heistand, 9) 19 Steve Drevicki, 10) 11 Eric Heydenreich, 11) 25 Chris Zrinski, 12) 9 Steve Lenig, 13) 17 Donnie Hoffman, 14) 99 Scott Zipp, 15) 77 Alex Bright, 16) 52 Tim Buckwalter, 17) 84 Jim Cammock, 18) 51 PJ Gargiulo, 19) 16 Dave Shirk, 20) 49 Trevor Kobylarz, DNS 78 Nick Wean,