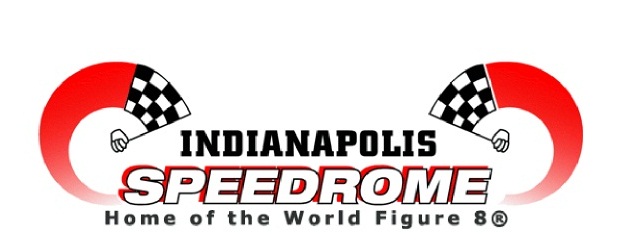 Six former Speedrome USAC Midget Champions will be honored with special nights this season as the USAC Regional Midgets, Ford Focus Midgets, Young Gun Midgets, and Mopar .25 Midgets compete. This is part of USAC's Wednesday night programs on the famous fifth-mile oval. The Speedrome has hosted more USAC races than any track in America and this year will add to the long history between the World's Home of the Figure 8® and the United States Auto Club. On June 30, it will be Ted Hines Night at the Races. Ted is a big part of our history book and we are very proud to have him back at the Speedrome.
The 90's decade began with second-generation racer Ted Hines coming in to his own at the eastside Indianapolis track. Entering 1990, the son of legendary driver Jim Hines had only 1 Speedrome feature win on his resume in 56 career starts. But that was about to change. The next three campaigns saw the New Castle, Indiana native capture 16 more main event triumphs on his way to three consecutive track championships, a feat never accomplished up until this point. Ted's smooth, but aggressive style was one to be reckoned with over his time on the track. During those title years, the racing world was also introduced to his younger brother Tracy who would find vast success at tracks around the nation.
Last week, fans saw Zach Daum score his first-ever victory in the USAC Regional Midgets at the Speedrome. He outlasted Kyle Hamilton and Ali Jackson in the 50-lap main. Heat races were won by Jackson and Dillon Welch. In the Ford Focus Midgets, the preliminary events were captured by Tate Martz, Geoff Gerline, and Tyler Corriher. The feature was won by Tyler Cottengim. He was best over Corriher and Scott Hunter. The Focus Young Gun main event saw Cooper Clouse victorious over Max McGee and Ross Rankine. Stevie Kuhn won the earlier heat race. And finally in the Mopar .25 Midgets, it was Wesley Sargent carrying the checkered flag besting Griffin Brown and Rankine. Brown took the preliminary challenge win. Fans, your admission for this mid-week extravaganza is a bargain. Adult tickets are just $10 with children ages 12 & under free.
Wednesday June 30, 2010
Ted Hines Night at the Races
USAC Regional Midgets, Ford Focus Midgets, Focus Young Guns, Mopar .25 Midgets
Pit Gates open at 4pm
Practice begins at 6pm
Racing starts at 7:15pm
For more information, you can visit www.usacracing.com or www.speedrome.com.