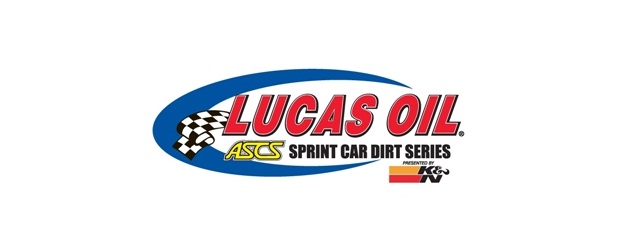 By Lonnie Wheatley
TULSA, Okla. (July 6, 2010) – The storied red clay of Lawton Speedway's ¼-mile oval has been the site of numerous American Bank of Oklahoma ASCS Sooner Region battles over the years.
The stakes will be upped this Saturday night though, as the Red River Challenge shifts north of the border with the ASCS Sooner Region and ASCS Lone Star Regional forces squaring off at Lawton Speedway for the $2,000 winner's share with $300 assured to start the feature event.
While Jason Johnson and Kenneth Walker topped the initial two rounds of the Red River Challenge at Devil's Bowl Speedway in Mesquite, TX, on June 18-19, it is Sean McClelland and Eric Baldaccini that lead their respective Regional forces into the weekend.
Tulsa's McClelland holds a 35-point lead over Sapulpa's Walker in the American Bank of Oklahoma ASCS Sooner title chase with reigning champion Joe Wood, Jr., of Oklahoma City another point back in third, while 22-year-old Baldaccini of Keller, TX, holds a 100-point advantage over Godley's Claud Estes in the Lone Star championship chase.
The capital of the ASCS Sooner Region, Lawton Speedway has hosted 25 Sooner events since 2001 with 14 drivers collecting at least one win.
Fort Worth's Kevin Ramey has enjoyed the most ASCS Regional success at Lawton Speedway with five wins, although Mustang, Oklahoma's Robert Sellers has topped two of the most recent four events at Lawton including the June 5 feature event. Sellers win last month snapped a string of six winners in the previous six events at Lawton.
After Ramey's five wins, Sellers, Danny Jennings and Sean McClelland have each claimed three victories apiece. McCelland last won at Lawton in 2006, while Jennings' most recent Lawton ASCS glory came in 2002.
Saturday's action at Lawton Speedway fires off at 8:00 p.m.
Lawton Speedway is located in Lawton, OK, off I-44 Exit 36, then 2.5 miles west on Lee Boulevard, then 1.4 miles south on Sheridan Road. For more information, contact the track at 580-355-6417.
The 2010 slate of ASCS Lone Star Region competition consists of 17 nights of action at seven different tracks throughout North Texas and one to the north of the Red River in southwest Oklahoma.
The American Bank of Oklahoma ASCS Sooner Region is slated for 15 nights of racing action at nine different tracks throughout Oklahoma, Texas and Missouri in 2010.
Past ASCS Sooner Region Feature Winners at Lawton Speedway:
6/5/10 – Robert Sellers
8/22/09 – Jason Johnson
7/18/09 – Brady Bacon
8/16/08 – Robert Sellers
6/14/08 – Joe Wood, Jr.
4/12/08 – Gary Taylor
9/8/07 – Kevin Ramey
8/19/06 – Kevin Ramey
4/22/06 – Sean McClelland
9/17/05 – Kevin Ramey
7/2/05 – Sean McClelland
4/30/05 – Sean McClelland
9/11/04 – Danny Wood
7/3/04 – Danny Wood
5/1/04 – Travis Rilat
9/20/03 – Kevin Ramey
7/5/03 – Nick Smith
5/3/03 – Kevin Ramey
9/14/02 – Danny Jennings
8/3/02 – Zach Chappell
7/6/02 – Foster Landon
8/18/01 – Danny Jennings
8/4/01 – Danny Jennings
7/7/01 – Robert Sellers
6/2/01 – Travis Scott
Current points:
ASCS Lone Star Region Points (Top 10): 1. 4-Eric Baldaccini 896, 2. 74e-Claud Estes 796, 3. 0c-Preston Peebles II 773, 4. 11-Justin Melton 755, 5. 76-John Ricketts 745, 6. 30-Brandon Corn 740, 7. 45-Martin Edwards 730, 8. 7m-Kevin Ramey 727, 9. 74x-Joshua Hodges 694, 10. 25-Brian McClelland 624.
American Bank of Oklahoma ASCS Sooner Region Points (Top Ten): 1. 1-Sean McClelland 780, 2. 2-Kenneth Walker 745, 3. 03-Joe Wood, Jr. 744, 4. 55-Donnie Ray Crawford 711, 5. 27-Andy Shouse 698, 6. 18-Tony Bruce, Jr. 687, 7. 25-Brian McClelland 595, 8. 15s-Nick Smith 509, 9. 21$-Michelle Decker 490, 10. 74x-Joshua Hodges 447.
Additional information regarding the American Sprint Car Series is available at www.ascsracing.com.