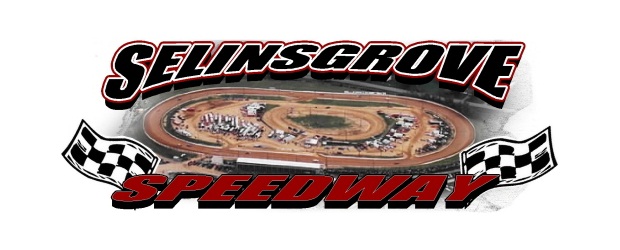 By Steve Inch
SELINSGROVE, Pa. — Davie Franek of Wantage, N.J., scored an impressive
seven-second victory over Matt Horst of Richfield in Saturday night's
25-lap 358 sprint car main event at Selinsgrove Speedway.
The $2,000 victory marked the fifth of Franek's career at Selinsgrove and
his first at the track since the 2005 season. He became the division's
seventh different winner in 2010.
Sprint car point leader Pat Cannon of Etters was involved in a fiery crash
on the frontstretch on lap 10 of the feature. Cannon, a five-time winner
this season, escaped injury.
A large crowd and strong field of race cars were on hand for the second
annual Driver & Fan Appreciation Night sponsored by Jeff's Auto Body &
Recycling Center of Paxinos. Despite a power outage at 7 p.m., track
officials were able to start the racing program using generators until
power was restored by PP&L just before nightfall.
Selinsgrove Speedway will return to racing action at 7:30 p.m. Saturday,
July 24, with a 30-lap summer championship race for late models paying
$1,500 to win. Also on the racing card will be the 358 sprint cars, pro
stocks, and roadrunners. Track gates will open at 5 p.m.
Second-place starter Bob Beidleman drove into the early lead at the start
of the sprint car feature. On the second lap, fourth-place starter Matt
Horst moved into striking distance and raced in the leader's shadow for
several laps.
On a lap four restart, eighth-place starter Davie Franek passed Horst for
second and quickly closed in on Beidleman. Using the bottom of the race
track through turns three and four, Franek took the lead racing out of turn
four on the sixth lap.
While Franek was able to pull away from the field, Beidleman dueled with
Horst for the runner up position. On the 10th lap, 10th-place starter Pat
Cannon, who was racing fifth, was involved in a fiery crash on the
frontstretch when an axle reportedly broke on his sprint car and contact
was made with Larry Kelleher's car, which then caused Cannon's to erupt
into flames. Cannon was able to escape the serious fire without injury.
When the race resumed, Franek stretched his lead to more than a
straightaway. At the halfway point, Horst secured the second position,while
Beidleman, fifth-place starter Josh Beard, third-place starter Cody Keller,
and sixth-place starter Jason Shultz raced in the top five.
At the checkered flag, Franek posted a convincing seven-second margin of
victory over Horst, Beard, Shultz, and ninth-place starter Blane Heimbach.
SELINSGROVE SPEEDWAY RACE SUMMARY: 17 July 2010
358 Sprint Cars – 31 Entries
25-Lap A-Main: 1) 4R Davie Franek 2) 16H Matt Horst 3) 5B Josh Beard 4)
1 Jason Shultz 5) 12 Blane Heimbach 6) 71 Jessica Anderson 7) 5 Phil
Walter 8) 56 Nate Snyder 9) 1S Logan Schuchart 10) 81 Bob Beidleman 11)
63 Mike Walter 12) 21 Adrian Shaffer 13) 99K Cody Keller 14) 66 Ryan
Kissinger 15) 7 Joey Borich 16) 1N Brian Nornhold 17) 14 Matt Heimbach
18) 99M Kyle Moody 19) 769 Steven Nederostek 20) 55 John Troxell 21) 3
Pat Cannon DNF 22) 76 Larry Kelleher DNF 23) 22T Matt Boland DNF 24) 23M
Tom Wise DNF
Heat Winners: Matt Horst, Bob Beidleman, Pat Cannon, Josh Beard
Consolation Winner: Phil Walter