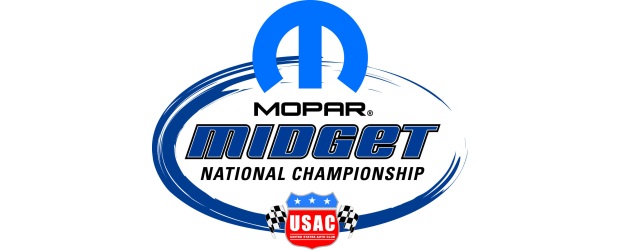 By Dick Jordan
Pepsi, which sponsored the inaugural "Firemen's Pepsi Nationals" Midget race at Angell Park Speedway in Sun Prairie, Wisc. in 1982 and served as the title sponsor for many years, returns this year as the title sponsor of one of America's most revered Midget races.
Held at the home of the National Midget Auto Racing Hall of Fame, the race annually brings together the best in the sport and its 27-year history has produced some spectacular racing on one the country's most competitive race tracks.
Bill Engelhart won the overall title in 1982 and in the ensuing years the winners list has been populated by some of the sport's top drivers. Kevin Olson, USAC's 1982 National Champion, won it five times. The late Kevin Doty was also a five-time winner. Dan Boorse, Tracy Hines and Scott Hatton are two-time winners. Rich Vogler, Stevie Reeves, Marty Davis, Page Jones, Kevin Koch, Jay Drake, Davey Ray, Jerry Coons Jr., Brady Bacon and defending champion Josh Wise also own victories in the "Firemen's Pepsi Nationals."
Engelhart, Olson, Doty, Vogler and Jones are all members of the "Hall of Fame' and have plaques commemorating their membership in the Hall of Fame display at Angell Park.
C.W. Promotions are the organizers of the event and Wilke Racers will be seeking an 11th victory in the prestigious race. Previous Wilke drivers who have won the race are Olson (1983, 1986 and 1987), Vogler (1985), Reeves (1991), Hines (2001-2002), Ray (2003), Coons (2007) and Wise last year. Kody Swanson's victory in July at O'Reilly Raceway Park in Indianapolis, Ind. was the team's 134th in USAC National competition making them the winningest team in USAC National racing history.
This year's race will again award points toward the USAC Mopar National Midget Championship. Bryan Clauson, already the winner of this year's Hut Hundred, Kevin Doty Classic and Belleville Midget Nationals events, is the current USAC Mopar National Midget point leader and will seek his initial "Firemen's Pepsi Nationals" victory in the September 4 race. He will be trying to erase the memory of last year's 20th-place finish in the event.
Five different drivers led last year's extremely competitive 50-lap race, with Wise grabbing the lead on the white-flag lap! The 2010 USAC season has already produced a dozen different race winners so picking a winner for the September 4 race could be tough.
The September 5 race will mark USAC's fifth appearance at the storied oval this season. Brad Kuhn and Brad Sweet scored victories in July 3 and 4 races there and the National Midget Auto Racing "Hall of Fame Classic" is slated August 28-29.