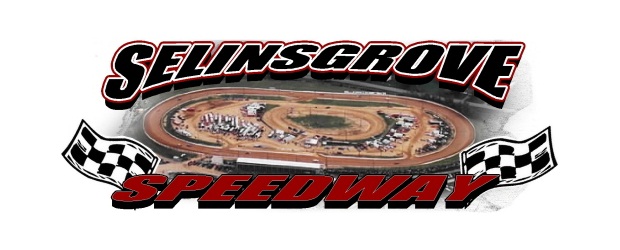 From Steve Inch
SELINGROVE, Pa. – Through the generous sponsorship support from NRG
Controls North, Inc. in Selinsgrove and in conjunction with Mach I Chassis
in Camp Hill, the Tenth Annual National Open for 358/360 sprint cars at
Selinsgrove Speedway on Saturday, Sept. 4, will be one of the
richest-paying 358/360 sprint car races in history. The winner of the
35-lap Open will earn $8,000 out of a purse totaling more than $36,500, a
$15,000 increase to the purse that was announced just last weekend.
Mr. Brian Scandle, President, and Mr. Jeff Edmunds, Vice President, of NRG
Controls North, made the announcement today in hopes of attracting a
stellar field of race teams to the venerable half-mile dirt track to
compete in this historic race in the northeastern United States for the 358
and 360 sprint car divisions.
The top five positions combined will pay out more than $22,000 in prize
money, with $5,000 to finish second, $3,400 for third, $3,100 for fourth,
and $2,550 to finish fifth. The race will pay $1,000 to finish tenth and
$500 to start.
The 358/360 Open will be a tribute to the speedway's late five-time sprint
car champion Jim Nace, who was instrumental in helping to establish the 358
sprint car division as the track's weekly headline open wheel division in
2001. Nace, who campaigned his popular Fast Tees No. 6 as both a driver and
car owner in recent years, died last November following a seven-year battle
with cancer.
The fast qualifier for the 358/360 Open will receive $100 for the Fast Tees
Fast Time Award in Memory of Jim Nace plus a Hoosier racing tire from
Miller's Racing Parts of Mechanicsburg.
Tentatively, the qualifying format for the race will include time trials,
heat races, and a B-main; however, the format will ultimately be determined
by the number of entries for the race.
Track gates will open at 5 p.m., with qualifying slated to begin at 7 p.m.
The rain date, if needed, will be Sunday, Sept. 5, at 7 p.m. over the Labor
Day holiday.
Title sponsor NRG Controls North, Inc. is a full-service commercial
controls company and systems integrator specializing in automated building
controls and security systems for both the public and private sectors,
including hospitals, universities, public schools, prisons, office
buildings, and manufacturing facilities, to name a few.
In 358/360 sprint car National Open history at Selinsgrove Speedway, nine
races have produced six different winners. TJ Stutts of Liverpool, who won
the 358 sprint car season opener in March, will be seeking his third career
victory in the Open, having won the 2001 and 2003 events.
Current point leader Blane Heimbach of Selinsgrove, who won the 2009
edition of the Open in April of this year when it was rained out last fall,
was also a winner of the event in 2005. To date, Heimbach has a single win
at each Selinsgrove and Williams Grove Speedways.
Central Pennsylvania's 12-time 358 sprint car winner Pat Cannon of Etters
won the Open in 2007 and 2008. Cannon, who is the points leader at Williams
Grove and in the Hoosier Tire Mid-Atlantic overall central Pennsylvania 358
sprint car series, has seven wins at Selinsgrove and is currently a close
second in the point standings.
Adrian Shaffer of Hellam was the Open champion in 2002. Defending track
champion Nate Snyder of Halifax, who has two wins this season, won the 2004
race. Phil Walter of McClure, celebrating his 25th season in auto racing
this year, took home the trophy in 2006.
Joining the 358/360 sprint cars on Sept. 4 will be the pro stocks and
roadrunners in a complete series of heat races and 15-lap and 12-lap main
events, respectively.
2010 358/360 Sprint Car Open Purse: 1) $8,000 2) $5,000 3) $3,400 4) $3,100
5) $2,550 6) $1,600 7) $1,450 8) $1,300 9) $1,225 10) $1,000 11) $650 12)
$600 13) $550 14-25) $500
Admission Prices For Sept. 4, 2010: Adults $15; Students (12-17) $12; Kids
11 & Under Free; Pit Passes $25
Rain Date: Sunday, Sept. 5, 7 p.m.