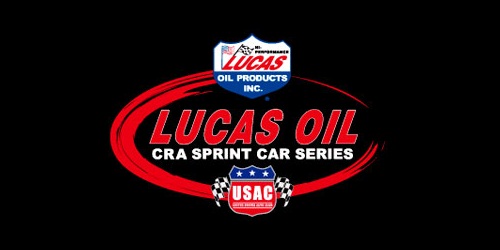 By Dick Jordan
Saturday's "Glenn Howard Memorial" at Perris (Calif.) Auto Speedway closes a 2010 AMSOIL USAC/CRA Sprint Car series which was dominated by defending series champion Mike Spencer.
Spencer, of Temecula, Calif., has won four features at Perris already in 2010 and a win Saturday night would break the tie with David Cardey for the most wins this year.
Last year's "Glenn Howard Memorial" went to Bryan Clauson, who hopes to lock up USAC's 2010 National Drivers Championship Thursday in the "Turkey Night Grand Prix" Midget race at Irwindale, Calif.
Danny Sheridan ranks second in the latest USAC/CRA standings, while Matt Mitchell and Cory Kruseman, separated by only 25 points, are set to battle for the final number three ranking Saturday.
AMSOIL USAC/CRA SPRINT SERIES POINT STANDINGS
1-Mike Spencer-1,402, 2-Danny Sheridan-1,044, 3-Matt Mitchell-963, 4-Cory Kruseman-938, 5-Blake Miller-770, 6-Austin Williams-641, 7-Greg Bragg-621, 8-Tony Jones-610, 9-David Cardey-602, 10-Cody Williams-588.