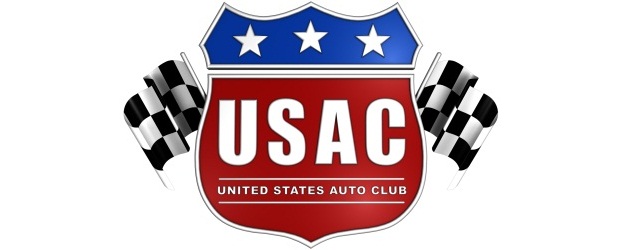 By Dick Jordan
Forty dates have been released for AMSOIL USAC Sprint Car racing on the West Coast, in addition to the already-announced Westen Classic Sprint Series and 17 Sprint dates for the West Coast 360 Sprint Car Series. Twenty-three dates have been assigned for the AMSOIL USAC/CRA Sprints, while 15 races are on the calendar for the AMSOIL Western Sprint Cars.
The USAC/CRA slate opens March 12 at Perris Auto Speedway, one of 11 races scheduled at the half-mile dirt oval. Other tracks on the 2011 USAC/CRA schedule are Giant Speedway in Hanford (two dates including the series finale), Santa Maria Speedway (two dates), Calistoga Speedway (two dates), Ocean Speedway In Watsonville, Silver Dollar Speedway in Chico and Las Vegas Motor Speedway's Dirt Track. Two events are also planned at Victorville Auto Raceway.
The Western Sprint Cars open April 2 at Madera Speedway (one of three Madera dates) and compete three time at Toyota Speedway at Irwindale, twice at All American Speedway in Roseville, twice at Rocky Mountain Raceways in Salt Lake City, twice at Shasta Raceway Park in Anderson and once at Stockton 99 Speedway.
Additional dates are pending and will be announced when firm.
2011 AMSOIL USAC Western Sprint Car Schedule:
Date – Location/Track
4/2 – Madera, CA/Madera Speedway
4/23 – Anderson, CA/Shasta Raceway Park
5/14 – Roseville, CA/All American Speedway
5/30 – Salt Lake City, UT/Rocky Mountain Raceways
6/11 – Madera, CA/Madera Speedway
7/2 – Salt Lake City, UT/Rocky Mountain Raceways
7/9 – Stockton, CA/Stockton 99 Speedway
7/15 – Meridian, ID/Meridian Speedway
7/16 – Meridian, ID/Meridian Speedway
7/23 – Roseville, CA/All American Speedway
8/27 – Irwindale, CA/Toyota Speedway at Irwindale
9/17 – Madera, CA/Madera Speedway
10/8 – Anderson, CA/Shasta Raceway Park
10/15 – Irwindale, CA/Toyota Speedway at Irwindale
11/24 – Irwindale, CA/Toyota Speedway at Irwindale
2011 AMSOIL USAC/CRA Sprint Car Schedule:
Date – Location/Track
3/12 – Perris, CA/Perris Auto Speedway
4/2 – Perris, CA/Perris Auto Speedway
April 16 – TBA
5/7 – Hanford, CA/Giant Speedway
5/28 – Perris, CA/Perris Auto Speedway
5/29 – Victorville, CA (T)/Victorville Auto Raceway
June 4 – TBA
6/17 – Watsonville, CA/Ocean Speedway
6/18 – Santa Maria, CA/Santa Maria Speedway
7/2 – Perris, CA/Perris Auto Speedway
July 23 – TBA
7/30 – Perris, CA/Perris Auto Speedway
8/13 – Santa Maria, CA/Santa Maria Speedway
8/20 – Perris, CA/Perris Auto Speedway
9/3 – Calistoga, CA/Calistoga Speedway
9/4 – Calistoga, CA/Calistoga Speedway
9/8 – Chico, CA/Silver Dollar Speedway
9/24 – Perris, CA/Perris Auto Speedway
10/8 – Perris, CA/Perris Auto Speedway
10/15 – Las Vegas, NV/Las Vegas Motor Speedway Dirt Track
10/29 – Victorville, CA (T)/Victorville Auto Raceway
11/3 – Perris, CA/Perris Auto Speedway
11/4 – Perris, CA/Perris Auto Speedway
11/5 – Perris, CA/Perris Auto Speedway
11/12 – Hanford, CA/Giant Speedway
(T)=Tentative date