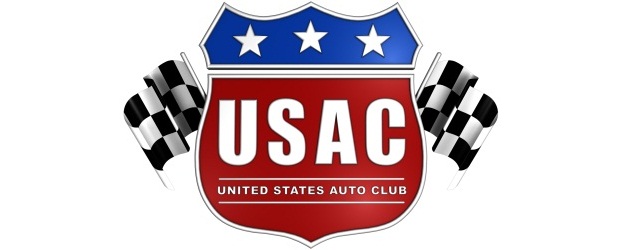 By Dick Jordan
The USAC Midget RPM limits implemented for the 2011 racing season have drawn positive feedback from competitors after debuting in early-season events.
The process for rev limits started in 2009 with a meeting among all midget manufacturers who set the direction for USAC to implement rev limits. A two year study which included over 100 chassis dyno evaluations, overseen by Ilmor Engineering as an independent third-party, and an investment of more than $20,000 by USAC, led to the final analysis which created the RPM limits currently in place. A final review at Ilmor Engineering last fall met with the vast approval of midget engine manufacturers.
"Implementation and policing have been relatively seamless" stated Dave Brzowksi, USAC's Director of Competition for Circle Track Racing. "At our first race, the process added a few minutes to our normal pre-race tech review to initially set the RPM limits within the competitor's box. This is a process which can be repeated often as competitors may be competing under different established rules across the country, and another reason USAC selected rev limits as a control factor for the ease of implementation. We are still logging data each race to continually add to our databases for evaluation throughout the season."
Following the initial events at Dodge City Raceway Park in Kansas in April, 37 midgets were in the field representing four various midget organizations. The following comments were solicited and reflect a general acceptance of the limits as an initial step toward addressing the costs.
Driver Gary Taylor: "At first, I was skeptical about the RPM limit, just because we didn't know how it would affect things or if there would be problems. It ended up being a much easier process than I expected. It maybe added two or three minutes to the tech time over the two days. We ran well all weekend with a Short-Track Esslinger and felt like we were on an even playing field with Esslinger, Fontana & Toyota. I don't see it as a bad thing – it just keeps guys out of the danger zone. I think you can run more races this way and still have your engine intact when you send it back for a rebuild."
Driver Brady Bacon: "I think the limit is good for now. I'm sure the specific numbers might have to be tweaked down the road, but overall it's good and doesn't really affect the racing for the fans. I don't know that the rev limit is going to save many motors but it might help a little."
Driver Cody Brewer: "It's not a bad deal at all. Setting it went really smoothly…no hassle at all. I'm still not sure it is the best way to help the problem, but it definitely can't hurt. It didn't affect my gearing at all. I hope guys don't change their stuff around too much to get an advantage with the new rule. Again, I think we still need to find a way to unhook the cars some, but this definitely went well at Dodge City and I was satisfied with the results out there."
Driver Chett Gehrke: "I never actually got to the rev limit on my car. I don't think it's ever gonna please everyone, but it does help, moreso by limiting others. It's tougher on us to run those races with more laps and at bigger places. It's really not much of a problem on short tracks, but the big places are just hard on our stuff."