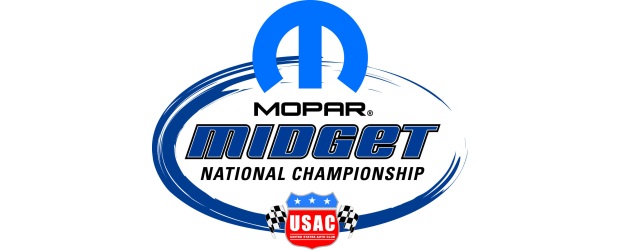 By Dick Jordan
This year's 66th running of the "Night Before the 500" USAC Mopar National Midget classic May 28 at Lucas Oil Raceway in Indianapolis, Ind. will offer $20,000-to-win. That matches the second largest race winner's share in the history of the sport.
The $20,000 payout to this year's winner includes a $15,000 bonus from the estate of the late Crocky Wright, one of the sport's most ardent supporters who passed away in late-2008. The bonus is contingent upon USAC membership.
The Saturday night (May 28) race continues a tradition begun in 1946 at the old 16th Street Speedway and continued at Kokomo Speedway, the Indianapolis Speedrome and the Indiana State Fairgrounds until finding its current permanent home at the Indianapolis oval where it has been held every year since 1980.
Previous record Midget racing payouts included the 1999 Summer Sizzle in Indianapolis where Jason Leffler claimed the $20,000 winner's prize and the 2006 "4-Crown Nationals" in Rossburg, Ohio where Tracy Hines picked up a check for $25,000.
Tanner Swanson won last year's classic and hopes to repeat this year but he'll face a formidable field in his quest to claim the Crocky Wright bonus.
Recent race winners Chuck Gurney Jr. (2009), Bobby East (2008) and Bobby Santos III (2006) are expected to be among those challenging for the $20,000 payout. Others will include defending USAC Mopar National Midget Champion and last year's USAC National Drivers Champion Bryan Clauson, the famed Armstrong family of New Castle, Ind., Darren Hagen, 2010 series Rookie of the Year Zach Daum, Kyle Hamilton, Alex Bowman, Brad Kuhn, Tracy Hines, Dillon Welch, Jerry Coons Jr. and young phenom Kyle Larson.
The feature event is 50 laps around the .686-mile paved oval. Qualifications and a pair of "qualifying races" are part of the buildup to the big main event.
Special commemorative decals bearing the likeness of Crocky Wright are distributed to each competing car for this special tribute.