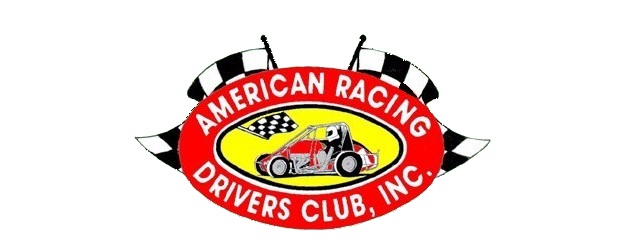 By Steve Williams
The ARDC Midgets wrapped up a big weekend Sunday Night at Susquehanna Speedway Park and it was Drew Heistand picking up his first win of the season by the slightest of margins.
Before the first lap could be completed a pile up in turn four claimed the cars of Tim Buckwalter, Steve Craig and Alex Bright. Other cars involved but able to continue were, Bruce Buckwalter Jr. and Dusty Heistand.
When the race got back underway rookie Brenden Bright sprinted into the lead from his outside pole position and led, Greg Fitzpatrick, Steve Drevicki Keith McIntyre Jr. and Ryan Watt.
By lap two, Drew Heistand moved into third with a pass of Fitzpatrick but was set back when a caution was called for a slowing Shane Penny.
On the restart Heistand again blasted by Fitzpatrick and set after Drevicki for second. The two entertained the crowd with some incredible side by side racing when on lap six Heistand was able to move into the lead as he got past both Drevicki and Bright.
It looked as if Heistand would be able to run away as the furious racing behind him gave him a big advantage. First Drevicki and Bright battled for the runnerup spot and then Nick Wean who had come from the 11th starting spot got involved when he got by McIntyre.
Hot on Weans tail was Parker Evans but in a close battle with McIntyre the two touched wheels and Evans looped the car in the second turn.
On the restart Drevicki was able to get back around Bright but at that point it appeared as if Heistand had an insurmountable lead, however over the final eight laps Drevicki was able to close up on the rear of Heistand and going into the first turn on the final lap, dove low and pulled ahead coming off turn two.
Heistand, who's car has been a rocketship all season was able to regain a slight advantage down the backstretch but Drevicki was again able to draw even in three and four.
The pair came off the final turn side by side but at the stripe it was Heistand by a nose for his first win of the season over Drevicki.
Third through fifth spots went to Brenden Bright, Nick Wean and Andrew Hannula.
Fifth through tenth went to PJ Gargiulo, Dusty Heistand, Jason Rice, Shane Penny and Dave Shirk.
Heats for the 23 Midgets in attendance went to Drew Heistand, Nick Wean and Ryan Watt.
SUSQUEHANNA SPEEDWAY JUNE 12, 2011 ARDC MIDGETS 20 LAPS
1) 12 Drew Heistand, 2) 19 Steve Drevicki, 3) 88 Brenden Bright, 4) 78 Nick Wean, 5) 89 Andrew Hannula, 6) 51 PJ Gargiulo, 7) 6 Dusty Heistand, 8) 57 Jason Rice, 9) 4 Shane Penny, 10) 75 Dave Shirk, 11) 2 Shawn Jackson, 12) 01 Steve Bull, 13) 8 Keith McIntyre Jr., 14) 17 Ryan Watt, 15) 28 Greg Fitzpatrick, 16) 83 Bruce Buckwalter Jr.,17) 61 Parker Evans, 18) 33 Ryan Smith, 19) 0 Tim Buckwalter, 20) 55 Stteve Craig, 21) 77 Alex Bright DNS 46 Brett Arndt, 81 Mark Gilmore
UPCOMING EVENTS
Sunday, April 10
Susquehanna Speedway Park
Steve Buckwalter
Friday, April 29
Williams Grove Speedway
Steve Buckwalter
Saturday, May 07
Port Royal Speedway
Bruce Buckwalter Jr
Saturday, May 21
Bridgeport Speedway (1/4 Mile)
Alex Bright
Friday, May 27
Penn Can Speedway
Steve Drevicki
Monday, May 30
Big Diamond Speedway
Ryan Smith
Tuesday, May 31
Grandview Speedway (w/USAC Sprints)
Steve Buckwalter
Saturday, June 04
Port Royal Speedway (w/USAC Sprints)
RAIN
Saturday, June 11
Bridgeport Speedway (1/4 Mile)
Ryan Smith
Sunday, June 12
Susquehanna Speedway Park
Drew Heistand
Saturday, July 09
Pittsburgh PA Motor Speedway (PPMS)
Friday, July 22
Big Diamond Speedway
Friday, July 29
Clinton County (Full show & Makeup Feature)
Saturday, July 30
Mercer Raceway Park
Friday, August 05
Southern Swing – Dixieland Speedway
Saturday, August 06
Southern Swing – County Line Raceway
Saturday, August 13
Winchester Speedway
Tuesday, August 16
New Egypt Speedway
Saturday, August 20
Port Royal Speedway
Saturday, September 03
Bridgeport Speedway (1/4 Mile)
Friday, September 16
Williams Grove Speedway
Saturday, October 15
Grandview Speedway (ToTH)
Saturday, October 29
Susquehanna Speedway Park
Sunday, October 30
Susquehanna Speedway Park (rain date)
PLEASE VISIT WWW.ARDCMIDGETS.COM FOR OFFICIAL POINT STANDINGS