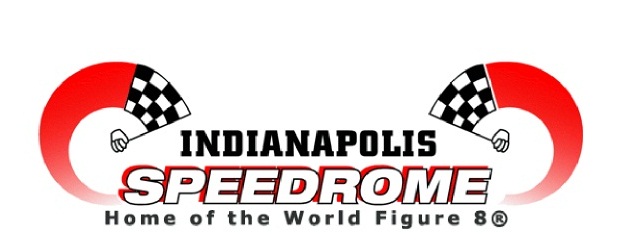 Bryant Heating and Cooling Indianapolis Speedrome®
Indianapolis, Indiana
July 19, 2011
The United States Auto Club Elite 8 Midget Series presented by Motorsports at IUPUI will close out its eight event series with a special treat for fans on Wednesday July 20th at the Bryant Heating & Cooling Indianapolis Speedrome®. The USAC Mopar D1 Midgets, Ford Focus Midgets, and Focus Young Guns will all compete in double main events giving fans twice as much racing for the price of admission. Speaking of fans, it will be UAW Night at the Races. We welcome all of these union members and their families out for a full evening of entertainment. Also, Indianapolis area youth will get a special discount as the Laps for Literacy program will allow any youth participating in a summer reading program into the races for free while their family members pay only $5.
This is one of the most ambitious events in USAC history in terms of feature events in a single night of racing. Six feature events will be conducted at the track which has hosted more USAC races than any other in America. Two 20-lap races are on tap for the Midwest Focus Young Guns, while two 30-lap races each are scheduled for the Midwest Ford Focuses and Mopar D1 Midgets. "This is going to be a unique night in USAC history," says USAC's James Spink. "We are rapidly approaching a historic 500th event at the Speedrome and I can think of no better facility to host this ambitious of a race program. Six features, what a bonus for race fans and participants alike. It should be a spectacular night of racing."
The 2011 season has marks the first partnership between USAC and IUPUI. USAC has been the primary sanctioning body for open wheel race cars competing in the United Sates since 1956, while IUPUI has the unique distinction of offering the only four-year bachelor's degree in Motorsports Engineering in the country. The partnership offers unique opportunities for students to see the inner workings of an important motorsports series. This has been a wonder and historic campaign. See what happens next this Wednesday. Here are the current top of the series standings.
2011 USAC Mopar D1 Midget Point Standings – 1 Jake Blackhurst 300, 2 Bryan Nuckles 283, 3 Taylor Ferns 271, 4 Kyle O'Gara 271, 5 Ali Jackson 267
2011 USAC Ford Focus Midget Point Standings – 1 Ross Rankine 284, 2 Nick Hamilton 282, 3 James Robertson 281, 4 Nick Drake 262, 5 Jessica Bean 230, Toby Alfrey 230
2011 USAC Focus Young Guns Point Standings – 1 Sam McGhee 325, 2 Stevie Kuhn 301, 3 Emmy Gray 204, 4 Cooper Clouse 189, 5 Mikell McGee 170
And don't forget the Pure Power Technologies & UAW presented UAW 100 Mel Kenyon Classic for the USAC Mopar National Midget series on Friday July 29, 2011. Tickets are on sale now for this tremendous event. Adult general admission tickets are just $15 with children ages 6-11 just $6 while kids 5 & under are free. You can charge by phone at (317) 353-8206 or stop in the Speedrome pit office on the night of any racing event. This ticket price is the best price in the country to see these USAC Mopar National Midget series speedsters in action. We are very excited to have them here.
The Bryant Heating and Cooling Indianapolis Speedrome® is located at 802 South Kitley Avenue in Indianapolis, Indiana 46219 and proudly in the community and the historical district of Irvington. To view more, log on to our record-breaking web site http://speedrome.com/ or follow us on Facebook and Twitter. The track hotline is (317) 353-8206 or you can e-mail us at info@speedrome.com.