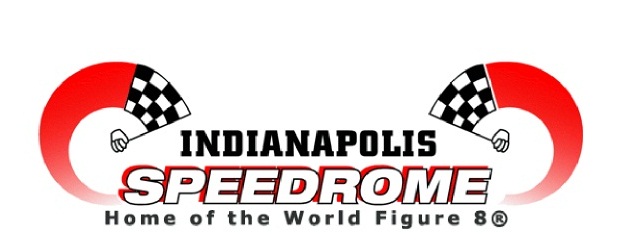 Bryant Heating and Cooling Indianapolis Speedrome®
Indianapolis, Indiana
July 26, 2011
Pure Power Technologies & UAW present the UAW 100 Mel Kenyon Classic to be held on Friday July 29th. For the first-time in over 6 years, the best and brightest open wheel stars from around the country will compete on the famous fifth-mile. Reigning USAC Mopar National Midget Pavement Champion Darren Hagen has submitted his entry for the heralded event. Past Kenyon Classic race winners include the historic names Kenny Irwin Jr., Tony Stewart, Ryan Newman, Tracy Hines, and Jason Leffler. The Bryant Heating and Cooling Indianapolis Speedrome® is proud to welcome back the USAC Mopar National Midget Series. This will be the National Midgets 43rd appearance at the Speedrome dating back to the inaugural on August 3, 1958.
25-year-old Darren Hagen began his driving career with Go-Karts at the age of 11 in his home state of California. By the time he finished his third season, he had won more than 90 races, including the biggest events in the area. He began racing Sprint Cars at the age of 15 and Midgets just one year later. He made USAC history in 2005, by becoming the first driver to win Rookie-of-the-Year honors for both the National Sprint and National Midget tours in the same season. Hagen has major race victories in the Hut Hundred and Copper Classic on Dirt. He nearly captured two USAC National Championships in 2007 (Sprints & Midgets) leading points for much of the season. His feature winning ways paid off last year when he captured the USAC National Midget Car Series Pavement Championship.
Hagen just picked up his first-ever victory at the Speedrome on July 20th. He won the main event in the USAC Mopar D1 Midget series. With just 1 event left before coming back to the famous fifth-mile for the Kenyon Classic, Darren is just 6 points behind Bryan Clauson for the series point lead. In 13 USAC Mopar National Midget 2011 starts, he has 5 victories. Those triumphs were posted at Lucas Oil Raceway, Gas City Speedway, the Milwaukee Mile, Toledo Speedway, and Grundy County Speedway. Hagen not only drives for Keith Kunz Motorsports, he is a member of the team learning how to build, repair and maintain the vehicles he races. We are proud to have him entered for the Pure Power Technologies & UAW 100 Mel Kenyon Classic on Friday July 29th.
Friday July 29, 2011
Pure Power Technologies & UAW present the UAW 100 Mel Kenyon Classic
USAC Pit Gates Open at 1pm
USAC Practice Begins at 3pm with Qualifications to follow and racing to start at 7pm
The Bryant Heating and Cooling Indianapolis Speedrome® is located at 802 South Kitley Avenue in Indianapolis, Indiana 46219 and proudly in the community and the historical district of Irvington. The world famous fifth-mile asphalt short track has been featured in the New York Times as well as SPEED, Spike, and ESPN television in addition to racing publications around the country. We proudly celebrate our 70th anniversary season in 2011. Please join us for the best in short track motorsports entertainment every weekend from March through November featuring a wealth of talented racing stars. To view more, log on to our web site http://www.speedrome.com/ or follow us on Facebook and Twitter. The track hotline is (317) 353-8206 or you can e-mail us at info@speedrome.com.