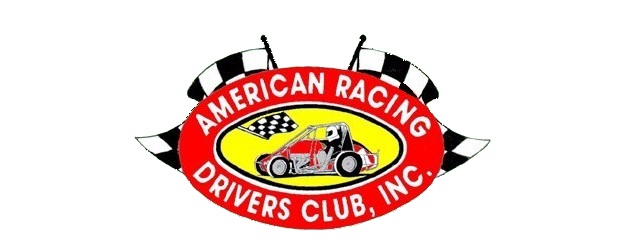 By Steve Williams
Sitting in third, Nick Wean had a birds-eye-view of the battle for first between pole sitter Parker Evans and third place starting Bruce Buckwalter Jr. Evans had the upper hand but when an inside pass attempt by Buckwalter went awry knocking the top two from the action, handing Wean the lead. "Slick Nick" under heavy pressure from Drew Heistand and Ryan Smith went on to win his first ARDC Wingless Midget win in almost two years at Mercer Raceway Park on Saturday night.
Wean was surprised when the pace truck picked him up as the leader following a caution for Parker Evans, who had led from the start of the race. Bruce Buckwalter, Jr. was penalized for rough driving, moving the Wean Heating, Core Info Services 78 to the point. Wean said "I didn't think that they would make that call, but when they said it on the radio, I was pretty happy."
At the start of the feature, Parker Evans and Bruce Buckwalter, Jr. led the field to the green flag. Alex Bright, Steve Craig, and Nick Wean followed close behind.
Evans of Owego, NY, who had gotten a late start to the season due to his college studies, led the first fourteen laps, but Buckwalter was persistent in his efforts to overtake him. Buckwalter moved all over the speedway looking for a line around Evans, but could not make the Captain America 83 stick.
Racing into turn three, Buckwalter made a strong inside move, but Evans did not want to surrender the lead. Buckwalter and Evans made contact and the Kelly's Sports Bar 61 of Evans spun from the lead. Under caution, ARDC officials sent Buckwalter to the rear for rough driving as a result of the incident. That gave the lead to Nick Wean.
On the restart, action was immediately halted for a flip by Keith McIntyre. The Pleasant Valley PA HS senior was unhurt but the car was done for the night.
The restart lineup behind Wean was formidable with Ryan Smith and Drew Heistand on his tail. The top three gave the capacity crowd a taste of some exciting Wingless Midget racing over the final five laps. As Smith stalked Wean current points leader Drew Heistand lurked in the shadows and going down the backstretch on the final lap, Heistand slipped by Smith for second.
Heistand tried to close in on Wean but "Slick Nick" held on by a margin of .381 seconds.
Third through fifth went to Smith, Shane Penny and Dusty Heistand.
Positions six through ten went to Steve Drevicki, Justin Grosz, Tim Buckwalter, Steve Bull, and Jason Rice.
Heat races for the 19 Midgets in attendance went to Evans, Drew Heistand and Alex Bright
MERCER RACEWAY PARK (7-30-11) ARDC Midgets: (20 Laps) 1. Nick Wean (78); 2. Drew Heistand (12); 3. Ryan Smith (33); 4. Shane Penny (4); 5. Dusty Heistand (6); 6. Steve Drevicki (19); 7. Justin Grosz (99); 8. Tim Buckwalter (52); 9. Steve Bull (01); 10. Jason Rice (57); 11. Parker Evans (61); 12. Bruce Buckwalter, Jr. (83); 13. Shawn Jackson (2); 14. Steve Craig (55); 15. Joe Butera (3); 16. Brenden Bright (88); 17. Keith McIntyre, Jr. (8); 18. Alex Bright (77); 19. Mark Gilmore (81). Heat winners: Evans, Drew Heistand, Alex Bright.
UPCOMING EVENTS
Sunday, April 10
Susquehanna Speedway Park
Steve Buckwalter
Friday, April 29
Williams Grove Speedway
Steve Buckwalter
Saturday, May 07
Port Royal Speedway
Bruce Buckwalter Jr
Saturday, May 21
Bridgeport Speedway (1/4 Mile)
Alex Bright
Friday, May 27
Penn Can Speedway
Steve Drevicki
Monday, May 30
Big Diamond Speedway
Ryan Smith
Tuesday, May 31
Grandview Speedway (w/USAC Sprints)
Steve Buckwalter
Saturday, June 04
Port Royal Speedway (w/USAC Sprints)
RAIN
Saturday, June 11
Bridgeport Speedway (1/4 Mile)
Ryan Smith
Sunday, June 12
Susquehanna Speedway Park
Drew Heistand
Saturday, July 09
Pittsburgh PA Motor Speedway (PPMS)
Ryan Smith
Friday, July 22
Big Diamond Speedway
Steve Drevicki
Friday, July 29
Clinton County
CANCELLED
Saturday, July 30
Mercer Raceway Park
Nick Wean
Friday, August 05
Southern Swing – Dixieland Speedway
Saturday, August 06
Southern Swing – County Line Raceway
Saturday, August 13
Winchester Speedway
Tuesday, August 16
New Egypt Speedway
Saturday, August 20
Port Royal Speedway
Saturday, September 03
Bridgeport Speedway (1/4 Mile)
Friday, September 16
Williams Grove Speedway
Saturday, October 15
Grandview Speedway (ToTH)
FOR OFFICIAL POINT STANDINGS VISIT WWW.ARDCMIDGETS.COM