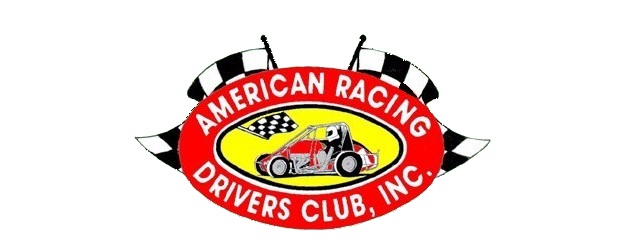 By Steve Williams
A hot summer day turned into a gorgeous summer night at Dixieland Speedway in Elizabeth City, NC on Friday night. Then the ARDC Midgets took to the speedway and the action heated up the near capacity crowd as rookie Brenden Bright won his first ever ARDC Midget race.
For the second week in a row, Parker Evans of Owego, NY look liked he was going to pick up the checkers as he dashed into the lead at the drop of the green flag followed by pole sitter Keith McIntyre Jr., Bruce Buckwalter Jr. and the Bright brothers, Alex and Brenden.
Evans was able to open up some distance between his red racer #61 and McIntyre who was pressured by Buckwalter. Action was halted on the fourth lap when Steve Craig flipped in the fourth turn. Craig was alright but his car was taken to the pits with heavy damage.
Evans again opened up a comfortable lead and on lap 11 Buckwalter was finally able to get by McIntyre for second. Evans had no trouble leading despite another yellow.
A pileup on lap 15 in turn one brought out the red again as Keith McIntyre Jr. flipped while Alex Bright ended up outside the turn. As cars avoided the accident, Nick Wean got collected and ended up putting his car on its side. Also involved were Drew Heistand and Steve Bull. All the drivers escaped injury.
Everything appeared to be going in the right direction for Evans until lap 22 when his engine stumbled and Buckwalter quickly closed to the back of his car. Another red flag flew when the track was blocked by three cars in the fourth turn giving Buckwalter a green white checkered shot at the lead but as the cars were pushed off Buckwalter headed to the pits with an ignition switch problems, ending his shot at the win.
Buckwalters misfortune was luck for Brenden Bright who was slotted into the runnerup position for the final laps.
On the final restart Evans car tookoff but coming down the front the engine again stumbled. It was later determined that Evans ran out of fuel. Likewise, Bright appeared to get loose as he was taking the green but instead of spinning his right rear found some wet clay and he came off the turn like a rocket ship taking the lead and holding it to the checkered flag.
Several cars also benefitted from Evans running out of fuel who quickly fell back through the field.
Finishing second through fifth where Brett Arndt, Tim Buckwalter, Dusty Heistand and Steve Drevicki.
Sixth through tenth went to Drew Heistand, Alex Bright, Trevor Kobylarz, Nick Wean and Bryan Kobylarz who was making his first start of the season.
Heats for the 20 Midgets went to Keith McIntyre Jr., Alex Bright and Brenden Bright.
DIXIELAND SPEEDWAY, ELIZABETH CITY, NC August 5, 2011 ARDC MIDGETS 20 Entries 1) 88 Brenden Bright 2) 46 Brett Arndt 3) 52 Tim Buckwalter, 4) 6 Dusty Heistand, 5) 19 Steve Drevicki 6) 12 Drew Heistand, 7) 77 Alex Bright, 8) 49 Trevor Kobylarz, 9) 78 Nick Wean, 10) 20 Bryan Kobylarz, 11) 01 Steve Bull, 12) 75 Scott Zipp, 13) 61 Parker Evans 14) 83 Bruce Buckwalter Jr., 15) 2 Shawn Jackson, 16) 8 Keith McIntyre Jr. 17) 51 PJ Gargiulo, 18) 3 Joe Butera, 19) 33 Ryan Smith, 20) 55 Steve Craig Heat Winners: Keith McIntyre Jr., Brenden Bright, Alex Bright
UPCOMING EVENTS
Sunday, April 10
Susquehanna Speedway Park
Steve Buckwalter
Friday, April 29
Williams Grove Speedway
Steve Buckwalter
Saturday, May 07
Port Royal Speedway
Bruce Buckwalter Jr
Saturday, May 21
Bridgeport Speedway (1/4 Mile)
Alex Bright
Friday, May 27
Penn Can Speedway
Steve Drevicki
Monday, May 30
Big Diamond Speedway
Ryan Smith
Tuesday, May 31
Grandview Speedway (w/USAC Sprints)
Steve Buckwalter
Saturday, June 04
Port Royal Speedway (w/USAC Sprints)
RAIN
Saturday, June 11
Bridgeport Speedway (1/4 Mile)
Ryan Smith
Sunday, June 12
Susquehanna Speedway Park
Drew Heistand
Saturday, July 09
Pittsburgh PA Motor Speedway (PPMS)
Ryan Smith
Friday, July 22
Big Diamond Speedway
Steve Drevicki
Friday, July 29
Clinton County
CANCELLED
Saturday, July 30
Mercer Raceway Park
Nick Wean
Friday, August 05
Southern Swing – Dixieland Speedway
Brenden Bright
Saturday, August 06
Southern Swing – County Line Raceway
Saturday, August 13
Winchester Speedway
Tuesday, August 16
New Egypt Speedway
Saturday, August 20
Port Royal Speedway
Saturday, September 03
Bridgeport Speedway (1/4 Mile)
Friday, September 16
Williams Grove Speedway
Saturday, October 15
Grandview Speedway (ToTH)
FOR OFFICIAL POINT STANDINGS VISIT WWW.ARDCMIDGETS.COM