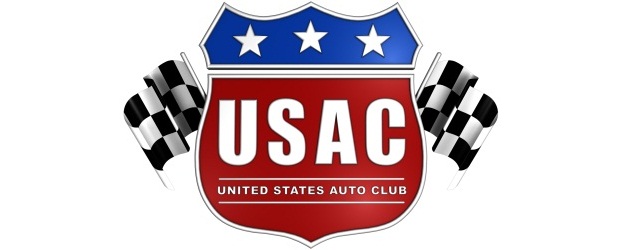 By Dick Jordan
Bobby Santos III of Franklin, Mass. will lead USAC's Pavement Sprint Car Series to Lucas Oil Raceway in Indianapolis, Ind. this Thursday night, but his point lead is tenuous at best. He sits just one point ahead of Bobby East and two ahead of Tanner Swanson entering the "Thursday Night Thunder" event on the .686-mile paved oval.
Levi Jones of Olney, Ill. continues hang on to a slim point lead in USAC's AMSOIL National Sprint Car Series after last week's four races in the nation's heartland. He is 19 points ahead of Chris Windom and 38 ahead of Jon Stanbrough heading into a September 10 date at the Terre Haute (Ind.) Action Track. Jones posted a pair of thirds and a fourth in last week's action.
Stanbrough, of Avon, Ind. won Sunday night's 30-lap AMSOIL USAC National Sprint race at Valley Speedway in Grain Valley, Mo. Taking the lead from Brady Bacon on lap 10 in traffic, Stanbrough held off late-race challenges from Robert Ballou to take the victory in the Jarvis Enterprises/Fatheadz Eyewear DRC/Foxco. Ballou took second ahead of Jones, Hud Cone and Blake Fitzpatrick as Bacon, who led the first 10 laps, faded to sixth at the end.
Tracy Hines of New Castle, Ind. racked up Friday and Saturday night 30-lap wins at Dodge City (Kans.) Raceway Park in his MP Environmental/Turbines, Inc. DRC/Shaver. The wins brought his all-time USAC National feature victory total to 76. He scored his first USAC National feature win of the season and the 75th of his USAC career Friday night at Dodge City, leading the first lap and last six laps at the 3/8-mile dirt oval. Hines was followed at the checkered flag by Stanbrough, Jones, Windom and Hud Cone, who led 23 laps of the race. Hines added a similar victory in Saturday night's 30-lapper at Dodge City. He grabbed the lead on lap 24 from Ballou, who then flipped on the following lap and Hines officially led the final seven laps. Windom finished second ahead of Stanbrough, Jones and Dave Darland.
Kyle Larson of Elk Grove, Calif. made his debut in the Dynamics, Inc. Mean Green/Mopar Chalk memorable last Tuesday night, winning race organizer Terry McCarl's Casey's General Stores "Ultimate Challenge" at the Southern Iowa Speedway in Oskaloosa. Larson's victory in the race presented by Don Lang's Searsboro Telephone Company earned his team a check for $15,000 and the win was Larson's first in the AMSOIL National Sprint Series and the Hoffman Auto Racing Team's record 77th. Larson led the first 13 laps, then Bacon went to the front for three laps before Dustin Morgan flipped, bringing out the race's second red flag. On the restart, Larson outduelled Bacon for the lead and led the final 14 laps for the historic win. Bacon finished second ahead of Darland, Shane Cottle and Jerry Coons Jr.
USAC AMSOIL NATIONAL SPRINT CAR POINT STANDINGS
1-Levi Jones-1,085; 2-Chris Windom-1,066; 3-Jon Stanbrough-1,047; 4-Hunter Schuerenberg-934; 5-Robert Ballou-933; 6-Dave Darland-887; 7-Tracy Hines-828; 8-Damion Gardner-826; 9-Bryan Clauson-813; 10-Bobby East-690.
USAC PAVEMENT SPRINT CAR POINT STANDINGS
1-Bobby Santos III-181, 2-Bobby East-180, 3-Tanner Swanson-179, 4-Kody Swanson-165, 5-Jacob Wilson-159, 6-Chris Windom-152, 7-Brian Gerster-145, 8-Tracy Hines-122, 9-Russ Gamester-122, 10-Brian Olson-106.