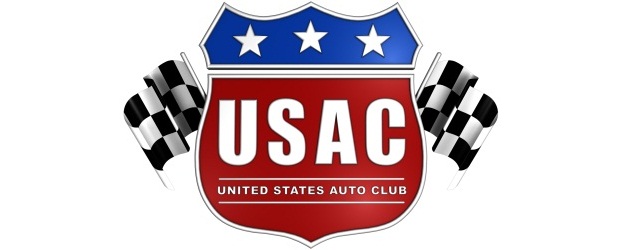 By Dick Jordan
The "Louie Vermeil Classic" unfolds this Saturday and Sunday at the Napa County Fairgrounds' famed Calistoga Speedway. The event will not only showcase the AMSOIL USAC/CRA and Western Classic Sprints, it also includes the USAC Mopar Western Midgets, with feature events for both series each night.
Mike Spencer of Temecula, Calif. and Tony Hunt of Lincoln, Calif. will try to protect their respective point leads in the Sprint car portion of the program. Spencer sits atop the AMSOIL USAC/CRA standings and Hunt is the Western Classic leader entering the event.
Hunt won Saturday night's 40-lap feature at Toyota Speedway at Irwindale, Calif. His lead in the Western Sprints is a tenuous six points over Audra Sasselli and 32 points over Geoff Ensign in the Western Classic standings. Hunt caught Sasselli on lap 30 and led the final 11 laps in his Ebay Motors/Metal Works Beast/Schwanke. Sasselli took second ahead of Tim Skoglund, Cody Gerhardt and Shauna Hogg. Gerhardt led the first 22 laps and Sasselli the next seven.
Spencer, who finished seventh in last Saturday night's West Coast 360 Sprint race at Santa Maria, Calif., holds a 34-point lead over Nic Faas in the CRA standings going into this weekend's point-rich "double" features at Calistoga.
Damion Gardner of Concord, Calif. won both "Louie Vermeil Classic" Sprint features at the half-mile dirt Calistoga oval last year.
AMSOIL USAC/CRA SPRINT CAR POINT STANDINGS
1-Mike Spencer-622; 2-Nic Faas-588; 3-Matt Mitchell-577; 4-Austin Williams-497; 5-Greg Bragg-404; 6-Cody Williams-398; 7-David Cardey-380; 8-Ronnie Gardner-370; 9-Rip Williams-369; 10-Rickie Gaunt-338.
AMSOIL USAC WESTERN SPRINT CAR SERIES POINT STANDINGS
1-Tony Hunt-518; 2-Audra Sasselli-512; 3-Tim Skoglund-501; 4-Cody Gerhardt-498; 5-Luis Ramos III-468; 6-Scott Pierovich-317; 7-Johnny Geisler-271; 8-Geoff Ensign-250; 9-Shauna Hogg-228; 10-Tim Barber-214.
USAC WESTERN CLASSIC SPRINT CAR SERIES POINT STANDINGS
1-Tony Hunt-562; 2-Geoff Ensign-530; 3-Shauna Hogg-469; 4-Scott Pierovich-436; 5-Tim Barber-403; 6-Audra Sasselli-314; 7-Jerry Kobza-286; 8-Cody Gerhardt-281; 9-Tim Skoglund-263; 10-Luis Ramos III-241.