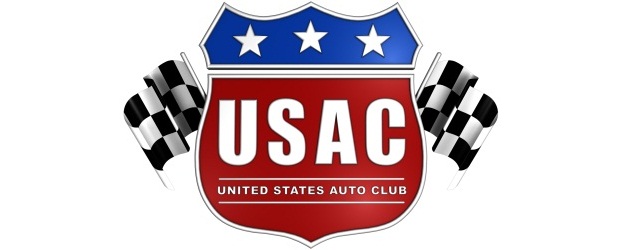 By Dick Jordan
Cory Kruseman of Ventura, Calif. takes a 40-point lead over Johnathon Henry into this week's Mopar USAC Western Midget races at Silver Dollar Speedway in Chico, Calif. (Thursday) and Bakersfield (Calif.) Speedway (Saturday). Kruseman posted a third and fourth in races last Saturday and Sunday at Calistoga, Calif.
Scott Pierovich of Alamo, Calif. scored his first USAC Mopar Western Midget triumph in six years Saturday night, winning the 25-lap "Louie Vermeil Classic" feature at Calistoga Speedway. He led all 25 laps to beat Alex Schutte, Kruseman, Henry and Cody Swanson.
Henry, of Stockton, Calif., paced the final 17 circuits to win Sunday night's 25-lap "Louie Vermeil Classic" Mopar USAC Western Midget feature at Calistoga. Schutte was second, ahead of Ronnie Gardner, Kruseman and Pierovich. Schutte led the first eight laps of the race.
Thursday nights' races are part of Chico's 58th "Gold Cup Race of Champions" which also includes the AMSOIL USAC/CRA and Western Classic Sprint cars. Saturday's race is the first of 2011 at Bakersfield.
USAC MOPAR WESTERN MIDGET POINT STANDINGS
1-Cory Kruseman-424; 2-Johnathon Henry-384; 3-David Prickett-379; 4-Cody Swanson-345; 5-Jake Swanson-342; 6-Scott Pierovich-300; 7-Chris Ennis-202; 8-Connor Kassik-185; 9-Randi Pankratz-152; 10-Austin Smith-100.