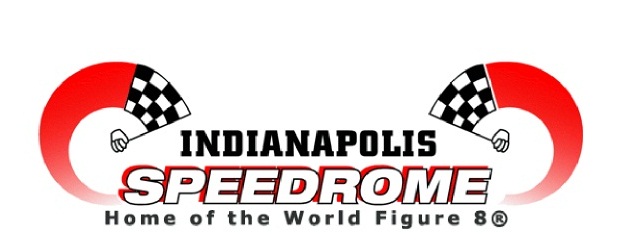 Bryant Heating and Cooling Indianapolis Speedrome®
Indianapolis, Indiana
October 18, 2011
The USSA Mel Kenyon Midget Series took to the historic Bryant Heating and Cooling Indianapolis Speedrome® fifth-mile on Saturday October 15th to show race fans what they can expect when the Mel Kenyon Midget Series Indianapolis Speedrome® Challenge kicks-off on April 12, 2012. The exhibition was the first event of UAW Pack the House Night that saw opening round action of the 15th Annual Carmel Sod Fall Festival. That motorsports lineup featured the Peters Auto Service Stocks, Thirsty Turtle Tavern Hornets, Roadrunners, Hornet Figure 8's, Circle City Pyrotechnics Junior Faskarts, INEX Legends, and INEX Bandoleros.
Mel Kenyon Midget Series regulars and 2011 Champion Jessica Bean, runner up Damon Harris and 3rd place finisher Kyle Tilley were joined by Indianapolis Speedrome® open wheel regular Dave "The Racing Marine" Fuhrman and Speedrome Hornet champion Nigel Peters in the exhibition. When the dust settled Tilley led Bean, Peters, Fuhrman and Harris to the checkers. Saturday night's exhibition was Peter's first time in an open wheel car. Following the race, the USSA Stars were joined by series namesake and midget racing legend Mel Kenyon in an autograph session at the start finish line. The drivers all commented on the enthusiasm the Indianapolis Speedrome® fans showed for them and open wheel racing.
The Mel Kenyon Midget Series will drop the green flag on its 8 event Indianapolis Speedrome® Challenge Series schedule on Saturday night April 21, 2012. Midget Cars will return on Saturday May 12th. The series then moves to Friday evenings. Those dates are May 25, June 15, June 29, July 13, July 27, and Championship night August 3. A very special announcement is pending in regards to Open Wheel racing at the Indianapolis Speedrome. Please stay tuned to http://www.speedrome.com/. Could it be additional dates? Could it be the return of the Indy Midget 500? Could it be the return of additional Midget Car divisions? For more information regarding the USSA Mel Kenyon Midget Series contact Don Kenyon at (765) 482-4273.
The Bryant Heating and Cooling Indianapolis Speedrome® has a rich and deep history with open wheel Midget racing. Since the track was built in 1941 it has hosted races for those cars. In addition to Mel Kenyon, the Speedrome Midget champion's roster includes Rich Vogler, Mack McClellan, Tom Bigelow, Michael Lang, John Andretti, Ted Hines, and Sondi Eden just to name a few. The Speedrome was the location of NASCAR and IndyCar champion Tony Stewart's very first open wheel Midget feature victory in 1991 on his way to being the track's rookie-of-the-year. There has been a wealth of notable Midget moments in the past 7 decades and many new memories to be made. We are proud to have the USSA Mel Kenyon Midget Series racing at the Speedrome in 2012.
Join us at the Speedrome this weekend
Sunday October 23, 2011
15th Annual Carmel Sod Fall Festival Series Round Two
Stocks, Roadrunners, Hornets, Hornet Figure 8's, Legends, Bandoleros, and Junior Faskarts
Races get underway at 2pm
The Bryant Heating and Cooling Indianapolis Speedrome® is located at 802 South Kitley Avenue in Indianapolis, Indiana 46219 and proudly in the community and the historical district of Irvington. To view more, log on to our web site http://www.speedrome.com/ or follow us on Facebook, Twitter, and LinkedIn®. The track hotline is (317) 353-8206 or you can e-mail us at info@speedrome.com