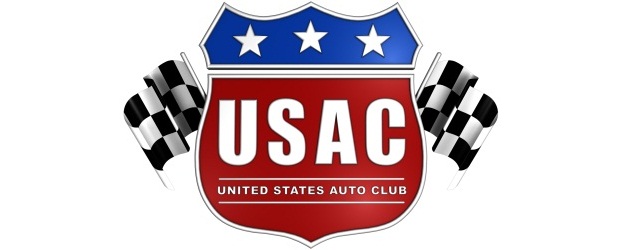 By Dick Jordan
USAC's Mopar Western Midgets take to the one-third-mile paved Madera (Calif.) Speedway Saturday night in the 9th "Gerhardt Classic," part of an ambitious night of racing which includes the USAC Western Classic Sprints, USAC Focus Midgets, supermodifieds and NCMA Sprints.
Ryan Bernal of Hollister, Calif. grabbed Friday night's 30-lap USAC Mopar Western Midget feature at Silver Dollar Speedway in Chico, Calif. on night one of the track's "Mini Gold Cup" weekend. Rain washed out the scheduled encore appearance at the track on Saturday.
Bernal, last year's USAC West Coast Sprint Car Series runner-up, led the final six laps after passing Cole Carter on lap 25. He wheeled the Dodenhoff Racing Torco Oil/H.M. Holloway/Rocket Sports & Entertainment Network EMC/Fontana to the win in the opening race of the 2012 USAC Mopar Western Midget calendar. Carter, who led laps 22-24, finished second ahead of David Prickett, Shane Golobic and fast qualifier Connor Kassik. Johnathon Henry led the first 21 laps but finished seventh.
Saturday's Madera feature is a 100-lapper. Five of the last six Madera USAC Midget races have been won by the Swanson brothers, Tanner winning three and Kody two. Chad Nichols also scored a 2009 USAC victory there, the last year in which the USAC Midgets competed at Madera.
2012 USAC MOPAR WESTERN MIDGET POINT STANDINGS
1-Ryan Bernal-66, 2-Cole Carter-63, 3-David Prickett-63, 4-Shane Golobic-59, 5-Connor Kassik-58, 6-Jake Swanson-56, 7-Johnathon Henry-47, 8-Tony Seidelman-46; 9-Shannon McQueen-41, 10-Alex Schutte-37.