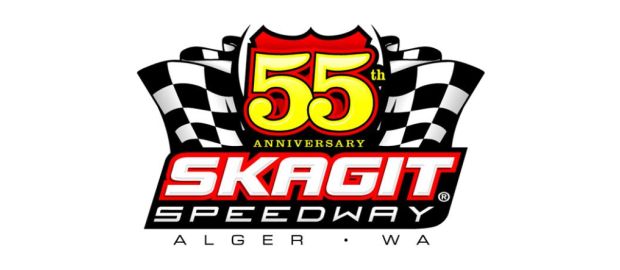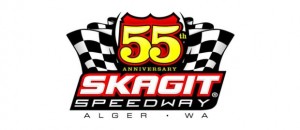 From Skagit Speedway
Alger, WA — (April 28, 2012) — On the second night of racing at Skagit Speedway the weather kept things at a fevered pace as rain all around the area kept crews working diligently to get the show in before the downpour started. Winners of the main events were Brock Lemley (410 Sprints), Michael Harris (360 Sprints), James Bundy (Sportsman Sprints) and Greg Hibma (Outlaw Hornets) emerging victorious in the Foothills Toyota Tundra Racing Series.
Kicking things off with fast time in the 410 Sprints was Trevor Turnbull with an 11.171 second lap around the high banked 3/10th mile clay oval. Heat race wins went to Travis Jacobson and Kevin Smith. In the 25-lap feature, Brock Lemley continued his hot streak behind the wheel of the Bob and Lori Scott 7s with his second straight win on the season. Lemley in the last 3 main events driving this car has led all 75 laps he has raced in main events dating back to last year. Rounding out the top five were Eric Fisher, Chad Hillier, Travis Jacobson and Barry Martinez. Earlier in the evening it was revealed that defending 410 champion Jesse Whitney would be sidelined for an undetermined length of time with a broken shoulder.
Fast time for the 360 Sprints tonight was Trevor Turnbull at 11.600. Considering the all-time track record of 11.434 has stood since 2004 Turnbull was hooked up in the Doug Rutz prepared sprinter. Justin Youngquist and Devin Madonia won the heat races. The main event belonged to "Big Show" Michael Harris. For 9 years Harris has chased a win at Skagit Speedway and tonight his dream was realized. Harris went to the high side of the track on the start and was never really challenged. Second through fifth were Turnbull, Kelsey Carpenter, Jonathan Jorgenson and Alan Munn.
In the Sportsman Sprint division heat race wins went to James Bundy, Curtis Clark and former Sportsman Sprint Champion Steve Parker. Bundy took the lead on the opening lap, survived a rash of yellow and red flags including a violent front stretch flip of aVictoria Cantu and won going away at the finish. In leading all twenty laps, Bundy celebrated his first ever main event win at Skagit Speedway with Grandpa and Skagit great Jerry Bundy in victory lane.
For the Outlaw Hornets Greg Hibma passed Matt Powers on the tenth lap of the main and took the win. Heat race winners were Hibma and Rick Young.
Next week at ASA Member Track Skagit Speedway the Sprints and Outlaw Hornets return for round 3. Spectator gates will open at 5:30 p.m. and racing begins at 7:00 p.m. after opening ceremonies. For ticket information and other schedule dates go online www.SkagitSpeedway.com .
RESULTS
410 Sprints
Fast time: Trevor Turnbull 11.171
Heat 1: Travis Jacobson, Jonathan Jorgenson, Brock Lemley, Turnbull
Heat 2: Kevin Smith, Barry Martinez, Eric Fisher, Chad Hillier, Liam Ryan
Main: Brock Lemley, Fisher, Hillier, Jacobson, Martinez, Smith, Turnbull, Josh Edson, Jorgenson, Ryan
Lap Leaders: Brock Lemley 1-25
360 Sprints
Fast time: Trevor Turnbull 11.600
Heat 1: Justin Youngquist, Turnbull,Michael Harris, Jonathan Jorgenson, Alan Munn
Heat 2: Devin Madonia, Randy Price, Cameron Smith, Kelsey Carpenter, Cody Ridge
Main: Michael Harris, Turnbull, Carpenter, Jorgenson, Munn, Madonia, Ridge, Ashe, Colton Akerstrom, James, Smith, Matt Jenson, Price, Youngquist, Luke Didiuk, Shane Vaillant
Lap Leaders: Michael Harris 1-25
Hard Charger: Bud Ashe +6 positions gained
Sportsman Sprints
Heat 1: James Bundy, Victoria Cantu, Wes Tyra, Cale Brooke, Zach McCabe
Heat 2: Curtis Clark, Cory Swatzina, Clayton Sibley, Ben Gunderson, Paul Hopkins
Heat 3: Steve Parker, Rob Schroder, Steve Reeves, Tyler Fox, Derek Roberts
Main: James Bundy, Swatzina, Sibley, Roberts, Clark, Bill Rude, Brooke, McCabe, Reeves, Ray Parker, Skyler Pawlowicz, Fox, Hopkins, Dave Mead, Tyra, Gunderson, Steve Parker, Schroder, Ashley Lewellen, Cantu
Lap Leaders: James Bundy 1-20
Hard Charger: Zach McCabe +11 positions gained
Outlaw Hornets
Heat 1: Rick Young, Matt Powers, Patrick Adams, Brian Michelson, Howard Vos
Heat 2: Greg Hibma, Wade Swatzina, Bren Futrelle, Terry Graul, Cliff Ballenger
Main: Greg Hibma, Powers, Futrelle, Young, Eric Thibert, Graul, Warner, Edwards, Swatzina, Michelson, Matt Ploeg, TJ Campbell, Becky Boudreau, Mark Toth II, Brandon Berg, Adams, Tina Thibert
Lap Leaders: Matt Powers 1-9, Greg Hibma 10-17
Hard Charger: Rick Young +15 positions gained.