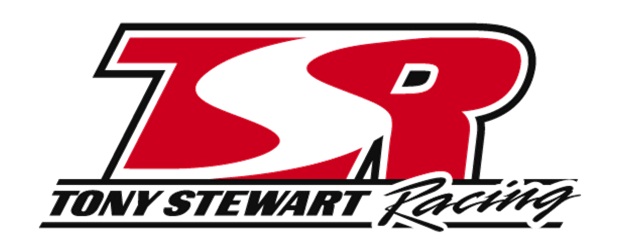 By Bill Klingbeil
INDIANAPOLIS (May 18, 2012) – Tony Stewart Racing's (TSR) Steve Kinser and Donny Schatz are scheduled to appear at Modern Chevrolet in Winston-Salem, N.C., Wednesday, May 23, from 6 to 8 p.m. EDT. The dealership will host the World of Outlaws (WoO) Sprint Series drivers and their race teams in advance of the Circle K NOS Energy Outlaw Showdown on May 25 at The Dirt Track at Charlotte (N.C.) Motor Speedway.
Kinser and Schatz will sign autographs and meet with fans between 6:30 and 7:30 p.m. Both the TSR No. 11 Bass Pro Shops/J.D. Byrider/Chevrolet Maxim and the TSR No. 15 STP/Armor All/Chevrolet J&J, TSR team transporters and crewmembers will be at the dealership, as well.
Race fans will also have the opportunity to take a closer look at the Chevrolet Camaro, Cruze, Silverado, Equinox and other models offered on the Modern Chevrolet lot. The appearance with the TSR drivers is courtesy of the team's partnership with the Chevrolet and Chevrolet Performance brands.
The dealership is located at 5955 University Parkway in Winston-Salem, N.C. For more information regarding Modern Chevrolet, visit www.modernchevy.com.
Schatz and Kinser will lead the WoO competitors back to The Dirt Track @ Charlotte Motor Speedway for their annual May stop, which coincides with NASCAR's Coca-Cola 600 festivities. A complete race program is scheduled on the 4/10-mile dirt oval, culminating with a 30-lap A-Feature. The pit gates open at 1 p.m. EDT, and the grandstands open at 4 p.m. Hot laps are scheduled to begin at 6:15 p.m. For tickets, visit www.charlottemotorspeedway.com or call the track at (800) 455-FANS.
Kinser, a 20-time WoO champion, currently ranks second in the 2012 WoO championship standings and is coming off his first victory of the season at Williams Grove Speedway in Mechanicsburg, Pa. The Bloomington, Ind., racer is a two-time winner at The Dirt Track, and he finished second in both last May's Outlaw Showdown and the season-ending World Finals.
Schatz swept last year's World Finals to give the Fargo, N.D., racer six career WoO A-Feature victories at The Dirt Track. His first victory in Charlotte came in October 2000 and he also won the May stop in 2007 and 2010. The four-time WoO champion currently ranks third in the 2012 WoO championship standings, trailing leader Sammy Swindell by 14 points.
For more information regarding TSR, Kinser or Schatz visit www.tonystewartracing.com. Fans can also follow TSR on Facebook at Tony Stewart Racing, and on Twitter @tonystewart_rcg.
About Chevrolet
Founded in 1911 in Detroit, Chevrolet is now one of the world's largest car brands, doing business in more than 140 countries and selling more than 4 million cars and trucks a year. Chevrolet provides customers with fuel-efficient vehicles that feature spirited performance, expressive design and high quality. More information on Chevrolet models can be found at www.chevrolet.com.
About Chevrolet Performance
Chevy Performance fuels the passions of automotive enthusiasts with factory-engineered and fully assembled crate engines, engine parts and vehicle accessories, including specialized licensed parts and accessories. Chevy Performance is the only source for brand-new classic small-block and big-block crate engines, which use all-new parts, including the cylinder block, rotating assembly and cylinder heads. GMPP is also the leader in "LS" performance, with a full range of production-based crate engines and the growing family of LSX maximum performance engines and parts. GMPP's LS-based E-ROD engine systems include emissions equipment that meets California requirements for pre-OBD-II vehicles (E-ROD LS3 systems carry CARB EO D-126-30), delivering high performance with low emissions. No other manufacturer offers a comparable system. Customers can view information and purchase engines and parts at www.gmperformanceparts.com.