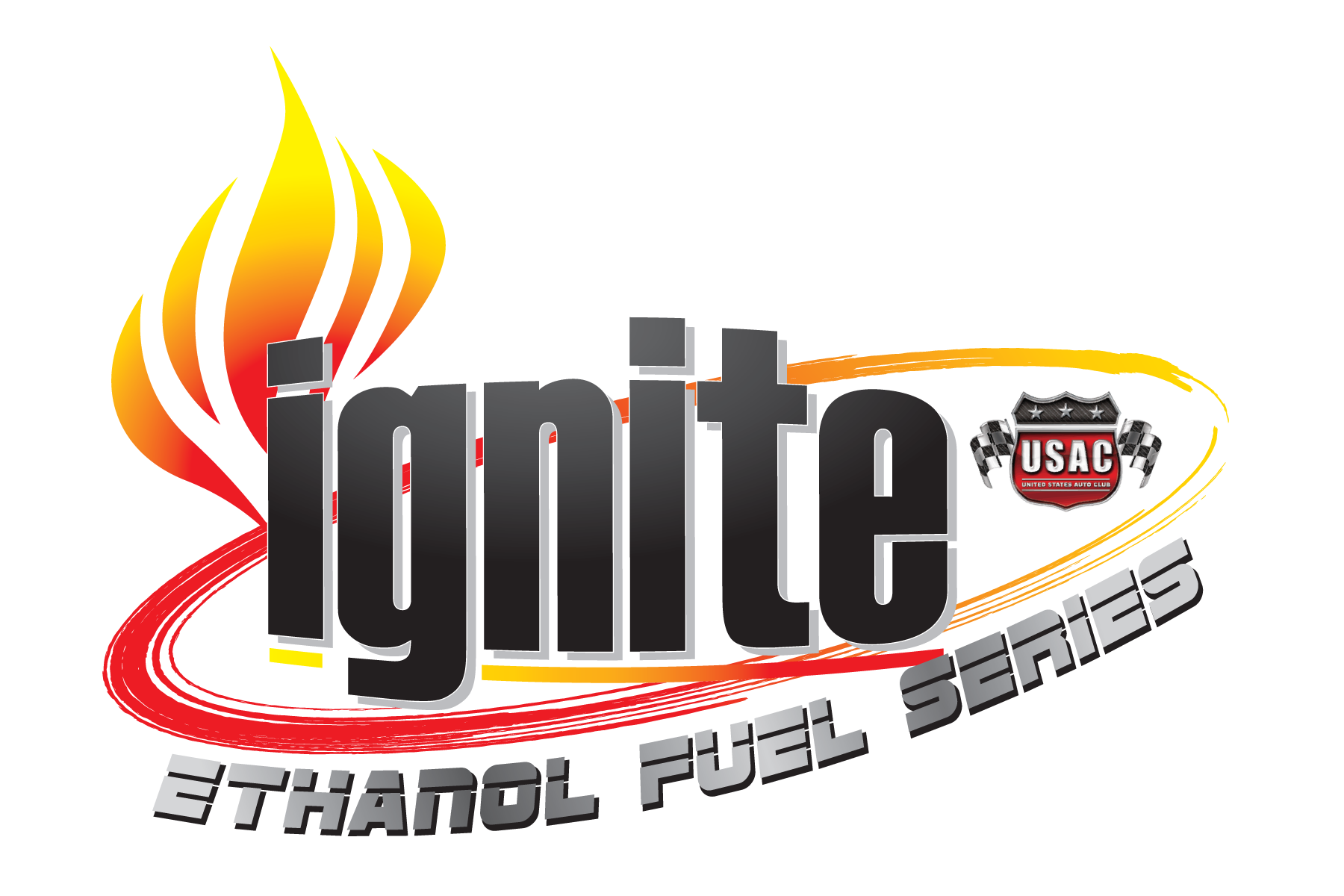 By Dick Jordan
USAC Midwest, Western and Northwest Ignite Midget participants will all be busy this week, with races at Morris, Ill., Santa Maria, Calif. and Elma, Wash.
Cooper Clouse of Ohio City, Ohio leads the Midwest contingent to Grundy County Speedway in Morris, Ill. Saturday, while Cory Elliott of Bakersfield, Calif. leads the Western series to Santa Maria Speedway Saturday. Jared Peterson of Stanwood, Wash. sits atop the Northwest standings as he heads for Grays Harbor Raceway for Saturday's Northwest race.
Garrett Peterson of West Sacramento, Calif. kept intact his incredible streak of victories at Stockton (Calif.) 99 Speedway Saturday, sweeping a pair of 30-lappers to give him a perfect 10-for-10 record at the track this year in the Western North competition. He led all 30 laps of the opener to beat Tyler Edwards, Sheldon Didinger, Ricky Bowers and Molly Helmuth. In the second feature he passed Bowers on lap 11 and led the rest of the way to beta Didinger, Bowers, Edwards and Helmuth.
Ryan Krachun of Neshanic Station, N.J. and Ross Rankine of Willard, Ohio grabbed 25-lap wins at the Kalamazoo (Mich.) Speedway Saturday. Krachun led all 25 laps in the opener to beat Sam McGhee, Clouse, Chris Lamb and Gage Walker. Walker led the first five laps of the closer before Rankine took over for the final 20. McGhee was again second ahead of Clouse, Lamb and Walker.
NEW WESTERN IGNITE NORTH MIDGET POINTS:
1-Garrett Peterson-744, 2-Tyler Edwards-668, 3-Ricky Bowers-644, 4-Sheldon Didinger-630, 5-Molly Helmuth-504, 6-Cole Glasson-250, 6-J.R. Williams-231, 8-Collin Milroy-177, 9-Christine Breckenridge-165, 10-Davey Hamilton Jr.-109.
2012 USAC MIDWEST IGNITE PAVEMENT POINT STANDINGS
1-Cooper Clouse-778, 2-Ross Rankine-777, 3-Gage Walker-698, 4-Sam McGhee-692, 5-Ryan Krachun-673, 6-Davey Hamilton Jr.-645, 7-Tyler Shullick-556, 8-Nic Davidson-470, 9-Chris Lamb-461, 10-Austin Nemire-413.
2012 USAC MIDWEST IGNITE DIRT POINT STANDINGS
1-Ross Rankine-458, 2-Toby Alfrey-400, 3-Cooper Clouse-391, 4-Stratton Briggs-347, 5-Sam McGhee-332, 6-Katlynn Leer-327, 7-Tyler Shullick-269, 8-Joey Greening-263, 9-Adam Thomason-192, 10-Kent Kriegbaun-175.
2012 WESTERN IGNITE DIRT MIDGET POINTS:
1-Cory Ellliott-375, 2-Jet Davison-371, 3-Parker Colston-328, 4-Austin Blair-284, 5-Katlynn Leer-275, 6-Michael Steele-236, 7-Ashley Hazelton-229, 8-Clayton Ruston-137, 9-Wally Pankratz-92, 10-Christine Breckenridge-90.
2012 USAC EASTERN IGNITE POINT STANDINGS
1-Jared Irvan-634, 2-Chris Lamb-558, 3-Nic Davidson-490, 4-Ryan Krachun-485, 5-Tyler Corriher-411, 6-Calvin Carroll-353, 7-Michael Fanelli-326, 7-Ross Rankine-233, 9-Matthew Lundstrom-214, 10-Orry Hunte-209.
2012 USAC NORTHWEST IGNITE POINT STANDINGS
1-Jared Peterson-552, 2-Chase Goetz-502, 3-Garrett Thomas-486, 4-Garret Johnson-486, 5-Todd Hartman-430, 6-Michael Millard-372, 7-Ariel Biggs-238, 8-Jeremy Miller-228, 9-Hannah Luindquist-228, 10-Rene Angel-198.