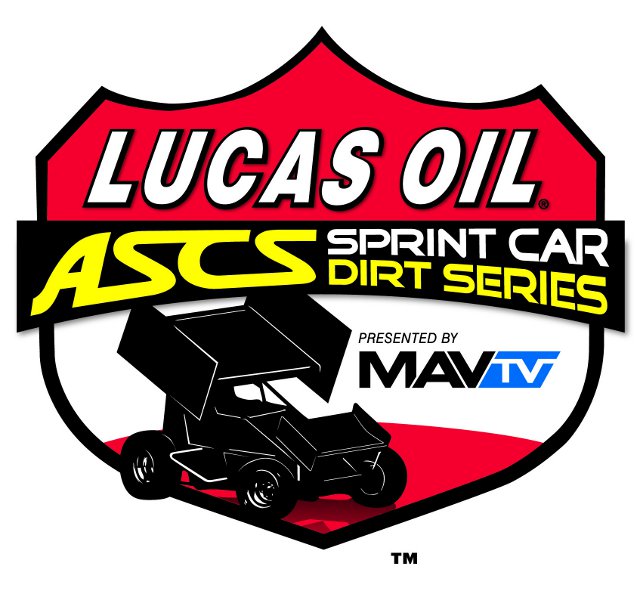 Bryan Hulbert
– Caney, Kansas (September 22, 2012) Mike Goodman made it two wins on the season, taking the win at Caney Valley Speedway in Caney, Kansas with the Bank of America ASCS Sooner Region this past Saturday night.
Chasing Kevin Swindell for the first half of the nights 25 lap affair, the O.E.M. No. 11g inherited the point in slower traffic and quickly opened his advantage to a half straight-a-way.
With five laps to run, Swindell spun while running second. Dropping to fourth the Envy Wraps No. 39 continued without caution.
Maintaining his half straight lead despite slower traffic and cautions, Goodman was unchallenged to the checkered flag. Chased across the line by Logan Forler for second, Matt Covington gained the final step on the podium after Kevin Swindell was disqualified for going to his trailer instead of tech.
After winning the B-Feature, Seth Bergman raced from seventeenth to fourth with Joe Wood Jr. rounding out the top five. Andy Shouse, Shane Sellers, Jordon Mallett, Robert Sellers, and Brad Graham completed the top ten.
American Bank of Oklahoma ASCS Sooner Region
Caney Valley Speedway – Caney, Kansas
September 22, 2012
Car Count: 27
Heat 1 (8 Laps): 1. 11C-Matt Covington; 2. 36-Robert Sellers; 3. 39-Kevin Swindell; 4. 14K-Kyle Bellm; 5. 10-Darion Roberts; 6. 93-Matt Ward; DNF 22K-Kevin Barksdale
Heat 2 (8 Laps): 1. 22-Koby Barksdale; 2. 27-Andy Shouse; 3. 7-Michelle Decker; 4. 14-Jordon Mallett; 5. 23-Seth Bergman; 6. 11S-Joe Wood Jr; DNF 50Z-Zach Chappell
Heat 3 (8 Laps): 1. 7S-Shane Sellers; 2. 94-Blake Hahn; 3. 04-Brad Graham; 4. 4J-John James; 5. 57-Kyle Chady; 6. 65L-Nicholas Lucito; 7. 55-Taylor Weld
Heat 4 (8 Laps): 1. 5H-Logan Forler; 2. 94L-Layne Himebaugh; 3. 11G-Mike Goodman; 4. 21-Brandon Jennings; 5. 5-Joe Bob Lee; 6. 45X-J.P. Bailey
B Feature (12 Laps): 1. 23-Seth Bergman; 2. 11S-Joe Wood Jr; 3. 5-Joe Bob Lee; 4. 45X-J.P. Bailey; 5. 65L-Nicholas Lucito; 6. 57-Kyle Chady; 7. 93-Matt Ward; 8. 10-Darion Roberts; DNS 55-Taylor Weld; DNS 50Z-Zach Chappell; DNS 22K-Kevin Barksdale
A Feature (25 Laps): 1. 11G-Mike Goodman; 2. 5H-Logan Forler; 3. 11C-Matt Covington; 4. 23-Seth Bergman; 5. 11S-Joe Wood Jr; 6. 27-Andy Shouse; 7. 7S-Shane Sellers; 8. 14-Jordon Mallett; 9. 36-Robert Sellers; 10. 04-Brad Graham; 11. 45X-J.P. Bailey; 12. 5-Joe Bob Lee; 13. 4J-John James; DNF 7-Michelle Decker; DNF 14K-Kyle Bellm; DNF 21-Brandon Jennings; DNF 94-Blake Hahn; DNF 94L-Layne Himebaugh; DNF 22-Koby Barksdale; 20. 39-Kevin Swindell-DQ