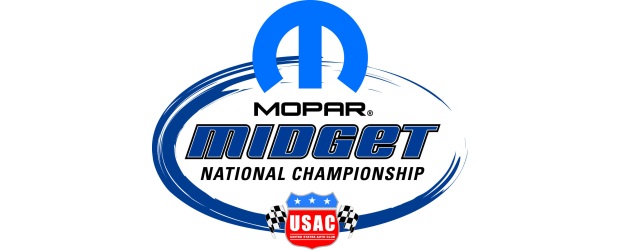 By Dick Jordan
In the past 78 years only two drivers have been able to win at least three "Turkey Night Grand Prix" victories. On November 22 three-time USAC National Drivers Champion Bryan Clauson could join that list!
Clauson, the Noblesville, Ind. driver who has already locked up his third consecutive USAC National Drivers title, won the 2010 and 2011 classics at Irwindale, Calif. If he wins the November 22 race at Perris (Calif.) Auto Speedway he'll become only the third driver in history to win the race on pavement and dirt. Mel Kenyon won the 1963 race at the Ascot Park dirt in Gardena, Calif. and the 1975 race on the pavement at 605 Speedway in Irwindale, Calif. Stan Fox won 1990 and 1991 back-to-back wins in the Ascot Park finale and at the paved Saugus (Calif.) Speedway.
Ron Shuman owns the all-time Turkey Night records with an incredible eight wins, while Boat's three wins in 1995-1996-1997 also established a Turkey Night record with wins in three consecutive races at different tracks.
Clauson ranks third in the 2012 Mopar National Midget standings and recently wrapped up the 2012 USAC AMSOIL National Sprint Car crown. In the USAC Traxxas Silver Crown Series he ranked 12th.
Clauson and Bobby East are the only drivers to win in all three USAC National Series this year. Clauson, who has two Midget wins this year, has seven Sprint wins and a Silver Crown victory. He also accomplished the three-peat in 2010.
Clauson and East are expected to be joined at Perris by former Turkey Night champions Dave Darland, Jason Leffler and defending winner Caleb Armstrong. Any one of the three would qualify as Turkey Night pavement-dirt winners if they were victorious Thursday.