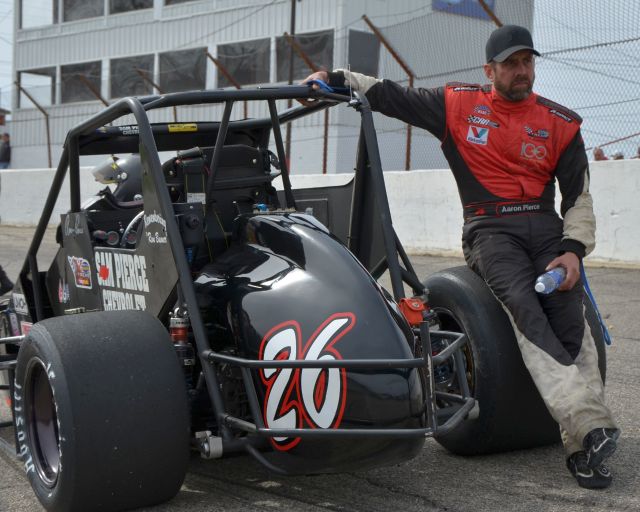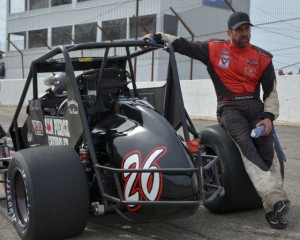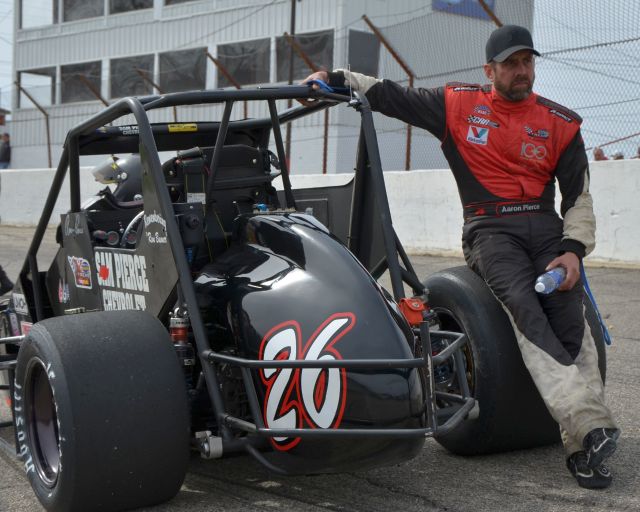 From Must See Racing
Holly, MI — (April 26, 2013) — When you talk with Aaron Pierce about his 2012 season, he willquickly tell you that everything that could've went wrong did. Pierce is looking to put last season behind him and and focus on 2013 starting with the May 19 Xtreme Speed Challenge at Winchester Speedway. Pierce will be competing in the third Must See Racing Xtreme Sprint Series (MSRXSS) event of the year.  Pierce is also working on a deal to compete in the season opener for the Must See Racing Super Modified Series (MSRSMS) on the same day.
Pierce's season got off to a bad start quickly last season. Priorto the MSRXSS opener at Pensacola, FL and Mobile, AL, Pierce did some testing at each track."We had both of our primary cars complete and ready to go" Pierce explains of last season's fiasco.We had a good test at Pensacola and went to Mobile the next day.  A left rear titanium stud broke when I hit the bump entering turn one and flipped off the track damaging the car. Then the next week in the race at Pensacola, I got together with another car and spun and hit the inside wall. The throttle stuck and I ended up hitting the outside wall. It kinda set the tone for the rest of the season"
The season got worse before it got better for Pierce. On June 9, at Lucas Oil Raceway, Pierce was back in action with his newly repaired primary Beast Chassis car. Bad luck returned once again when a power steering line came off during practice sending Pierce hard into the turn two wall and damaging the car once again. Pierce would be forced into a backup car owned by Canadian Jimmy Brown for the remainder of the evening.
Lady Luck finally came through for Pierce on July5 at Shangri-La II Speedway in Tioga Cener, NY when Pierce picked up the MSRXSS 30-lap feature before a packed house. It was a nice consolation prize but a little too late to compete for the MSRXSS championship."I've won at least one race in something the last ten years straight so it was nice to get the win". Pierce finished seventh in the final 2012 MSRXSS final season standings.
Pierce feels that one got away from him at Winchester last season. I was leading the feature and got too comfortable. Troy DeCaire passed me. I got into his dirty air and couldn't pass him back. I let one get away. I love that place and have done really well there.
Pierce is eagerly awaiting the Xtreme Speed Challenge as well as Little 500 week next month."Both Anderson Speedway and Winchester Speedway are close to home and I have a lot of laps at both places. I've got a good wing car and a good non-winged car. I like my chances all week, especially the Little 500, so we'll see what happens. It's a long season and we're gonna have some opportunities" concludes Pierce.