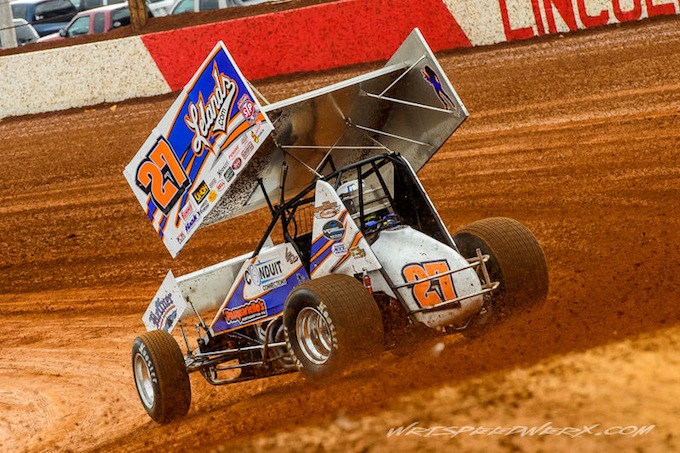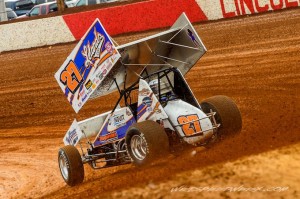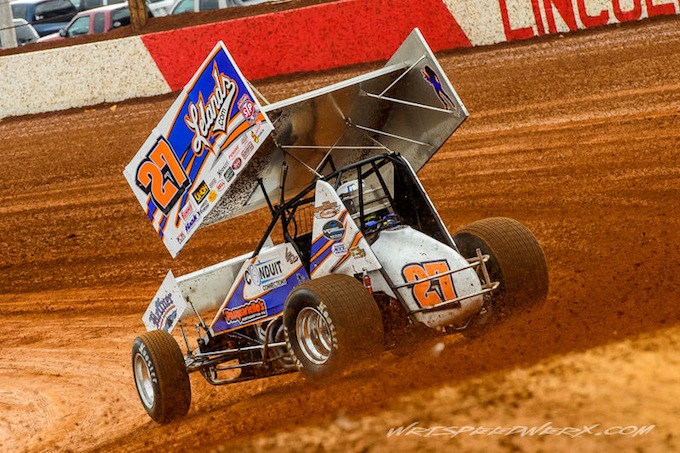 From Peterson Media
Kicking off a tough nine-race speedweek on Friday night, Lance Dewease and his Heffner Racing team got the week off to a good start, as they tallied two top five finishes.
With the busy week getting underway Friday night at the Williams Grove Speedway, Dewease got off to a good start as he picked up a heat race win aboard his Lelands.com/Conduit Connections/Pasquirello's Auto Shop No.27 machine.
On what was a very narrow race track, Dewease lined up in the ninth spot, and was able to move up to the seventh spot, when the race drew to a close.
Saturday night, Dewease and company headed to the Lincoln Speedway where he pulled a bad pill for time-trials and timed in 17th fastest.
Scoring a third place finish in his heat, Dewease lined up for the feature event, deep in the eighth row.
True to form over the last few weeks, Dewease had his elbows up as he powered his Penske Racing Shocks/Wings Unlimited/Brown and Miller backed entry through the field, and scored a fifth place finish.
Continuing to stay busy, Big Diamond was the scene for the third of nine nights of action.
Getting off to a very strong start, Dewease set the standard in time-trials, and he ended up with quick time, putting him in the second row of his heat race.
Pocketing a second place finish in his heat, the Fayetteville, PA driver rolled off the for the feature event in the third row.
Using a strong feature event start, Dewease was able to jump into the fourth spot, where he would up finishing, capping off a successful opening three rounds.
"Aside from Willaims Grove, which was a very tough track, we have had a great start to this speedweek," he said. "We timed in poorly at Lincoln, but raced very well, and at Big Diamond, we timed in awesome, and were in the mix all night long."
Dewease and his Heffner Racing team would like to thank Lelands.com, Conduit Connections, Pasquirello's Auto Shop, Penske Racing Shocks, Wings Unlimited, Brown and Miller Racings Solutions, Keizer Wheels, DMI Racing Components, Schoenfeld Headers, Hanks Performance Products, FK Rod Ends, Viper Venom fuels, ATL Fuel Cells, Schaeffer Racing Oils, Astro Titanium, Tom Shockey Collision, Kirkey Racing Seats, Michael Graphics, Valley Forge Inc., Bell Helmets, WRT Web Designs, and WRT SpeedWerx for their support.
2013 BY THE NUMBERS: Starts-41, Wins-1, Top 5's-17, Top 10's-32.
ON TAP: This weekend, the Heffner Racing team will take tonight off, before resuming action tomorrow night at the Grandview Speedway, before heading to Hagerstown Wednesday, Lincoln Thursday, Williams Grove Friday, Port Royal Saturday, and Selinsgrove on Sunday.
STAY CONNECTED: Stay up to speed with Lance by visiting his website, www.lancedewease.com, or liking his Facebook Page, Lance Dewease Motorsports.