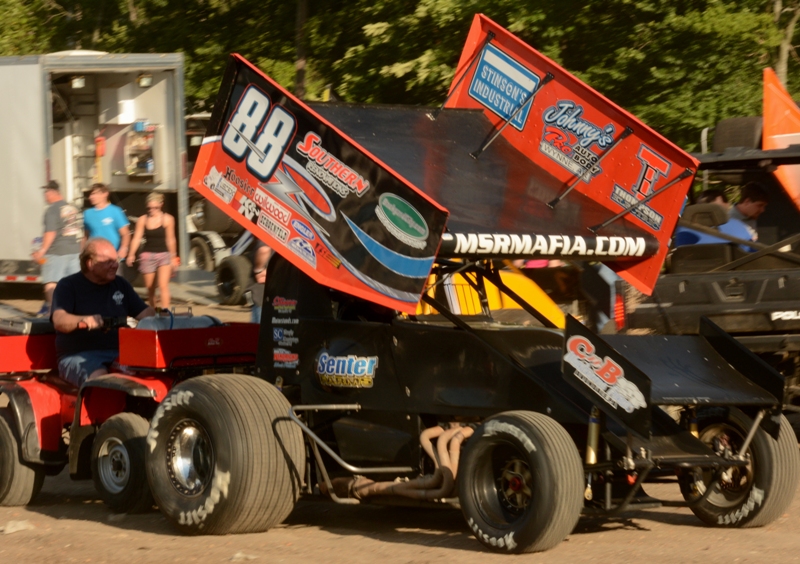 From Pete Walton
Nahsville, AR (July 5, 2013) — Tim Crawley won the "Dual at the Diamond" featuring the United Sprint Car Series Friday night at Diamond Park Speedway. Marshall Skinner, Terry Gray, Zack Pringle, and Morgan Turpen rounded out the top five.
United Sprint Car Series
Diamond Park Speedway on Friday, July 5, 2013 results:
Hoosier Speed Dash: Terry Gray, Derek Hagar , Marshall Skinner and Anthony Nicholson. Engler Machine and Tool
First Heat: Terry Gray, Marshall Skinner, Tim Crawley, Zack Pringle, Derek Hagar, Anthony Nicholson, Tommy Snellgrove and Joe Young.
Butlerbuilt Second Heat: Morgan Turpen, Jordon Mallett, Greg Merritt, Tristan Tidmore, Mark Huddleston, Taylor Tidmore and Ray Bugg.
A-main event – 30 laps: 1. 88 Tim Crawley, Benton, AR, 2. 26 Marshall Skinner, Marion, AR, 3. 10 Terry Gray, Bartlett, TN, 4. 14z Zack Pringle, Benton, AR, 5. 10m Morgan Turpen, Oakland, TN.