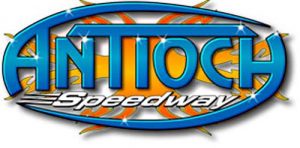 From Antioch Speedway
Antioch, CA — (July 6, 2013) — The "Firecracker 50" holiday program at Antioch Speedway will be postponed until July 13 due to gridlock traffic conditions and costs associated with the Bay Area Rapid Transit (BART) strike.
"Even if the strike settles tomorrow, the damage has been done," said Oval Motorsports, Inc. president John Soares. "Fans and racers have already informed us that their family budgets have been thrown a loss this week."
San Francisco Bay Area businesses are reporting losses in excess of $75 million a day due to the strike. Antioch, being at the end (or beginning) of the BART line, is particularly hard hit. Normal slow traffic has been reduced to gridlock. Fans and racers trying to commute to their jobs in Oakland and San Francisco facing lost time and high fuel costs.
"To add insult to injury, the gas tax increased 3.5 cents per gallon on Monday morning," Soares explained. "We are just two days into the strike and our fans are reporting sitting in traffic for eight hours, burning tanks of gas."
Californians pay the highest gas tax in the nation, now totaling 72 cents per gallon. San Francisco television stations report gas prices of $5.12 per gallon for regular in the city.
Excessive heat has also hit fans and racers while they are down. Temperatures in the Antioch area have been well above 100 degrees for a week.
The race program is now scheduled for July 13. The speedway will present the "Firecracker 50", a major race for modified stock cars. The 3/8 mile clay oval will have complete programs of qualifying and features for seven divisions of race cars. Also included will be Sport Mods, Super Stocks, Hobby Stocks, Four Bangers and Dwarf Cars.
Antioch Speedway is located at the Contra Costa County Fairgrounds, 1201 W. 10th St. in Antioch. Admission for the July 13 event will be $14 for adults, $10 for senior citizens, and $8 for children. A family four-pack of tickets is $40. Secure parking is offered by the fair for $5.