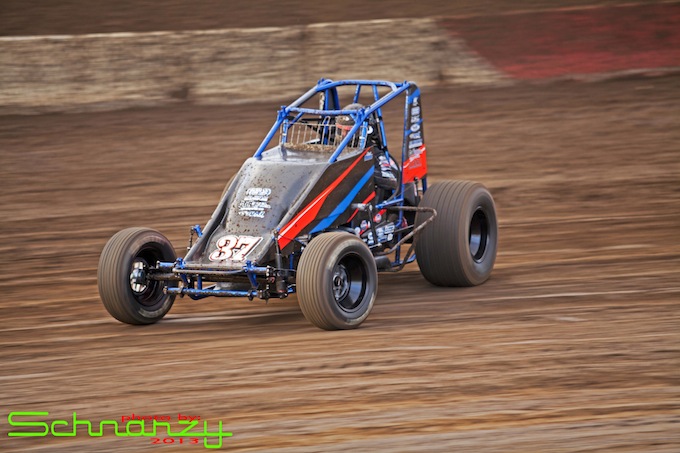 PETERSEN MEDIA
 After over a month off from competition, Matt Mitchell returned to action with the USAC/CRA Series over the weekend and had a strong racecar during both night's of action that was highlighted with a second place effort Saturday night at the Santa Maria Speedway.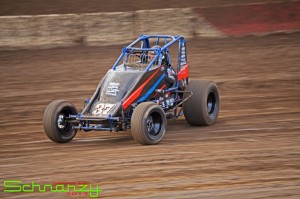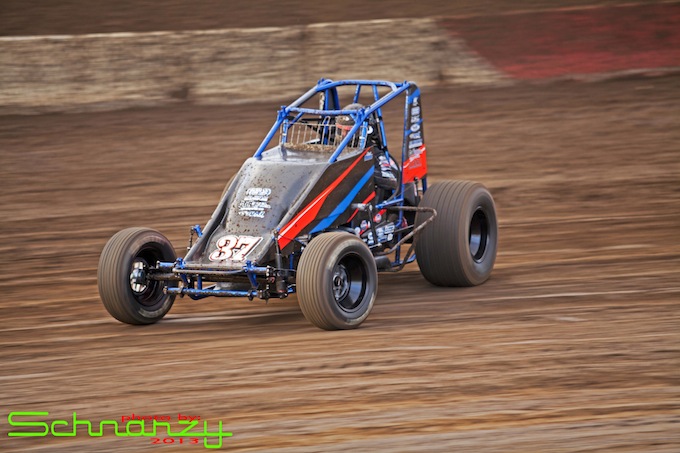 Kicking off on Friday night at the Ocean Speedway in Watsonville, CA, Mitchell opened his return to action up by timing his A.R.T./MPD Racing/Parker Performance Engines mount in third quickest.
Heat race action saw the Yorba Linda, CA work his way up to a third place finish, putting him in the third row of the feature event.
On a hooked up track, Mitchell was very good in the feature event, as he worked his way up to the third spot in ten-laps, as he worked the Ocean Speedway cushion.
On the 13th lap it all came unraveled for Mitchell, as contact ensued, and his night was over.
Back in action on Saturday night, Mitchell continued to show speed, as he strated his night off by timing in eighth fastest after being the last car out for qualifications.
Starting in row two of his heat race, Mitchell was hard on the throttle as he worked the high-side of speedway to pick up the win, and started out front during the feature event.
When the feature event went green, Mitchell was strong again, as he ran around in the second spot, looking for an opening to take the lead.
On the 16th lap, Mitchell found the opening he was looking for as he jumped out to the lead, and led the next few laps.
The lead was short lived, as he was passed on the 19th lap, and went on to score a second place finish.
"It felt great to get back in the car, and even better to have so much speed, after such a lengthy break," Mitchell said. "It was pretty wild on Friday night, and we got a piece of the action, but Saturday we were pretty good, and were right there competing for the win."
Matt Mitchell Racing would like to thank, A.R.T. Enterprises, MPD Racing, Parker Performance Engines, Caliagua, Bell Helmets, and Hedman Hedders for their support in 2013.
2013 BY THE NUMBERS: Races-22, Wins-2, Top 5's-6, Top 10's-13
ON TAP: Mitchell will be back in action on Saturday night at the Perris Auto Speedway.