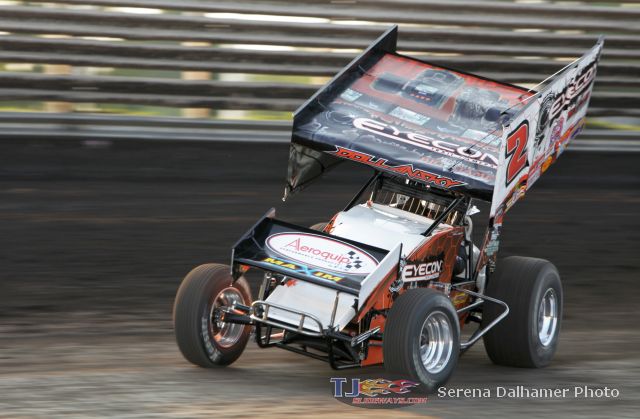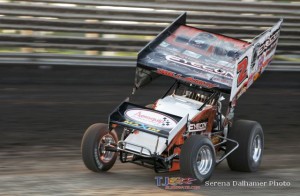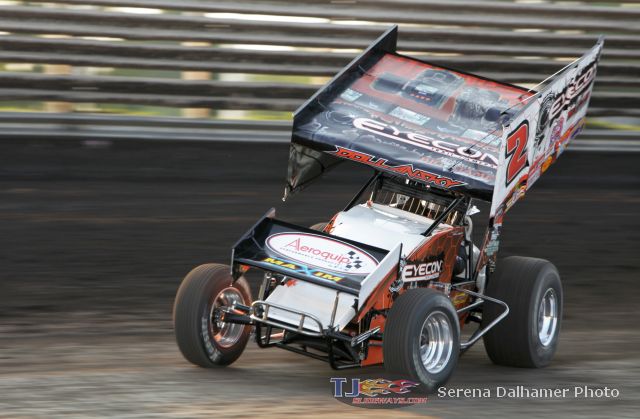 From Reid Van Eck
In June the Eyecon Trail Cameras #7 team traveled to Nebraska looking to complete a three-race weekend sweep of World of Outlaws STP Sprint Cars competition but the final leg ended up getting washed out by Mother Nature.  On Tuesday, early rain showers again in 'The Cornhusker State' threatened to cancel action but the skies cleared up for a mid-week show at Junction Motor Speedway.
Marking just the third ever visit by 'The Greatest Show on Dirt' in McCool Junction, 24 drivers signed in for competition.  After drawing the final pill for qualifying, Dollansky stopped the clock 9th fastest in qualifying at 13.740 seconds.  Earning a front row starting spot for heat three, 'The Crowd Pleaser' capitalized on the starting position motoring to his series-leading 17th heat race victory of the season.  After a six pill inversion draw for the dash just missed the MobileStar #7, Dollansky started seventh and lost one position finishing 8th in the 6-lap event.
In the 30-lap A-Main the Aggressive Hydraulics Maxim lined up outside row four on the starting grid.  When the green flag waved on the main event Dollansky took seventh and then closed on Daryn Pittman.  Unfortunately, as the feature resumed, passing was at a premium due to the rain showers earlier in the day making for a very fast and narrow racing surface as the Big Game Treestands backed entry held position along with the rest of the field in the caution-free race taking the checkered flag in 7th.
The Eyecon Trail Cameras #7 team will now travel north up Interstate-29 where racing action resumes on Friday at River Cities Speedway in Grand Forks, North Dakota.