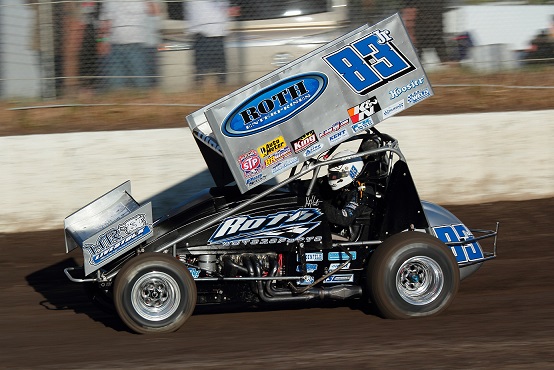 PETERSEN MEDIA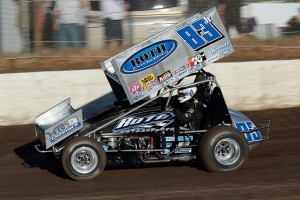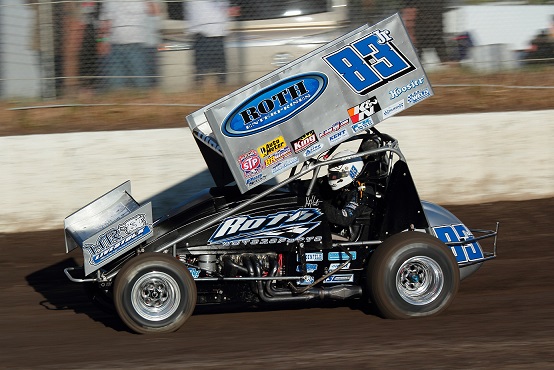 Already locking himself into this weekend's Johnny Key Classic Feature at the Ocean Speedway in Watsonville, CA, Kyle Hirst and his Roth Motorsports team were in action at the track on Friday night for a final tune-up before the upcoming 50-lap feature where they scored a sixth place finish.
"We had a pretty good car all night, but the driver just made some mistakes in qualifying, and the feature and kept us from getting a better finish," Hirst said. "The good thing is I think we learned a couple things that will help us in the big show this weekend."
With 27 cars on hand, Hirst timed in 17th quickest, putting him in the third row of his heat race.
"I messed up my first lap pretty bad during qualifications, it hurt the second lap too," he said.
Hirst was able to advance to the fifth spot in heat race action, putting him in the feature where he lined his Roth Enterprises/HR Livestock Transportation/3H Cattle entry up in the eighth row on a very narrow track.
When the green flag waived, Hirst flexed his muscle, as he was one of the few drivers that was able to carve his way though the field and gain positions.
Working up to the fifth spot late in the feature, Hirst began challenging Brad Furr for the fourth spot, as he found the thick cushion to his liking.
Puncturing his right-rear while fighting for fourth, Hirst's entry began getting tight, and allowed Dominic Scelzi to sneak under him as he fought hard to get his car to turn left, putting him in the sixth spot.
Hirst would hang on for the final few laps, and escaped with a sixth place finish.
"It was great to charge from 16th up to fifth on a track like that, I just wish we could of kept rolling, but we had a right-rear going down late, and that really made it tough to get around."
Kyle and his Roth Motorsports team would like to thank Roth Enterprises, HR Livestock Transportation, 3H Cattle,  Mobil1, FK Rod Ends, Weld Wheels, Brown and Miller Racing Solutions, Kent Performance, Kaeding Performance, and Astro Titanium for their support in 2013.
2013 ROTH MOTORSPORTS BY THE NUMBERS: Starts-37, Wins-4, Top 5's-18, Top-10's-26
2013 BY THE NUMBERS: Starts-55, Wins-6, Top 5's-24, Top 10's-38
ON TAP: Hirst will be back in action at the Ocean Speedway on Saturday night for the Johnny Key Classic.
STAY CONNECTED: Stay connected to Kyle by following him on Twitter, @kylehirstracing, or by visiting www.rothmotorsports83.com.