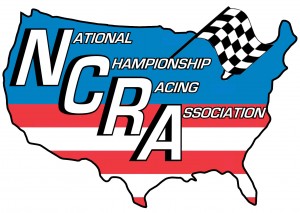 From David Smith, Jr.
Park City, KS – (August 27, 2013) – After a shakeup in the point standings following the tour's most recent event , three-time and defending tour champion C.J. Johnson of Quinter, Kansas finds himself atop the current National Championship Racing Association of Park City, Kansas presented by Precise Racing Products 360-ci sprint car point standings as the tour heads to the famed Belleville High Banks in Belleville, Kansas this coming Sunday night in the tours annual Labor Day weekend appearance.
Heading into the most recent event held two weeks ago in Doniphan, Nebraska, then current point leader Mike Peters and second running Danny Wood found making the feature hard to come by allowing Johnson to take over the top spot in the 2013 standings. But his advantage is nowhere safe as former tour champion Jeremy Campbell sits just five points out and Peters ten points behind. Wood is within striking distance as he sits 80 points out of the lead while Jon Freeman rounds out the top five in the standings.
Sitting sixth through tenth are: Luke Cranston, Jeff Stasa, Marc Robe, J.D. Johnson and Wyatt Burks.
Don Droud, Jr. of Lincoln, Nebraska won the most recent event at Mid-Nebraska driving the #1x Ochs Brothers racing machine and is the only repeat winner on the tour this season. Other feature winners include; Jason Johnson, Campbell, C.J. Johnson and Jack Dover. Dover won this event last year.
This Belleville High Banks event will be an all-NCRA card as the tour's late model, modified and mod-lite tours will also be in competition.
Gates open at 5:00 PM with race time slated for a 7:30 PM start time. It will be a full plate of NCRA racing as the late models will be joined by the series 360-ci sprint, modified and mod-lite divisions.
The Belleville High Banks is located 2.0 miles north of US 36 on US 81, then 0.4 mile southeast on M St. to 7th St., then 0.1 mile east (near the water tower, at the North Central Kansas Fairgrounds).
For more information on the NCRA of Park City, Kansas presented by Precise Racing Products, contact the series office (316) 755-1781. You can also check out their website www.racencra.com.