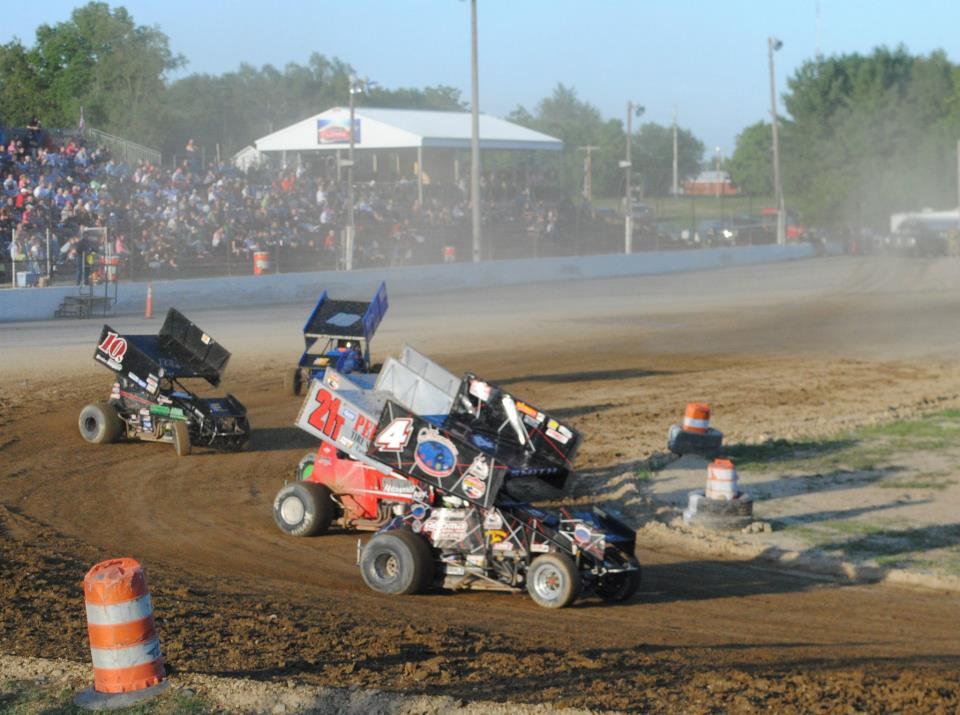 By Anita Soltis
(Plymouth, IN) Aside from the excitement of five racing features during the World Series of Dirt Oct. 4 and Oct. 5 at Plymouth Speedway, plenty of entertainment is planned for the entire family.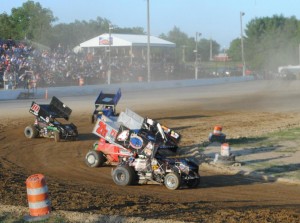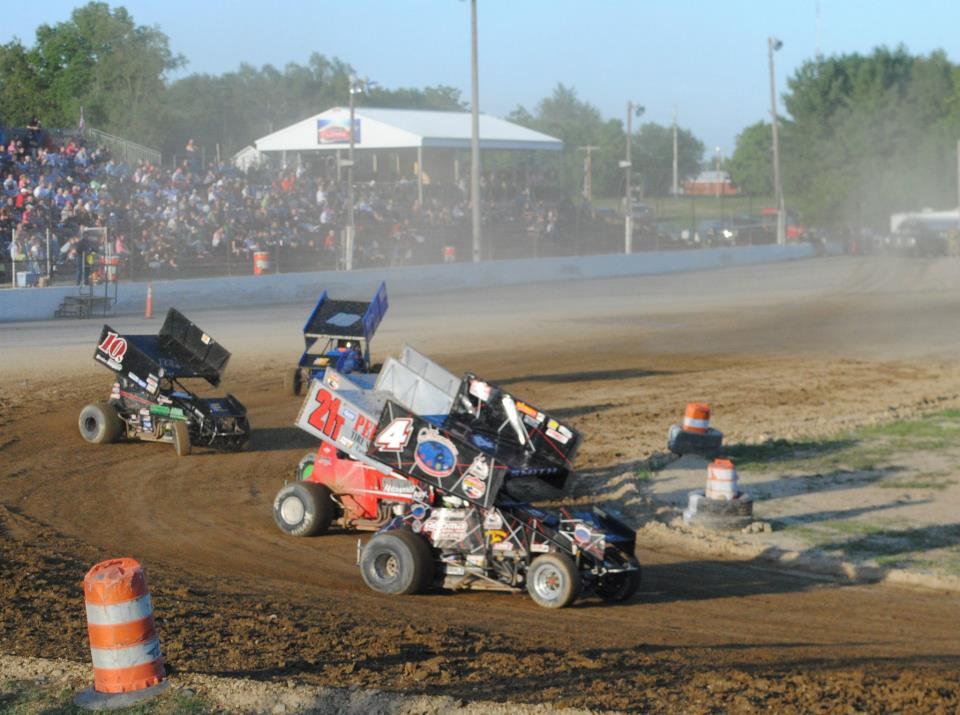 Free camping is offered all weekend at Plymouth Speedway so the entire family can enjoy a weekend with other fans and the drivers of your favorite racing division.
The concessions are under new management and with that comes food specials. Kids six years of age and younger can enjoy a hot dog, fries, fruit snack and a drink for $3.00. Other favorites will be offered as well.
Plymouth Speedway's track announcer Andrew Hayn and marketing representative Justin Bowen are getting married the day of the race. What's a wedding without a celebration and prizes for the fans? The bride and groom will do the garter toss and bouquet toss at the racetrack and the winners (you, the fans) will each receive a 2014 season pass for Plymouth Speedway! You will arrive on race day in a limousine provided by S&S Limousine and Tree and Lawn Service of Plymouth. Enjoy wedding cupcakes prior to racing provided by Delizious Bakery of Plymouth.
In addition, Hoosier Tire Midwest in Plymouth is a sponsor for 600 Non-Winged Sprints for the World Series of Dirt on Oct. 5th. Hoosier Tire Midwest will select three random drawn finishing spots and award the three drivers that finish in these spots a KS1 tire.
The World Series of Dirt is set for Oct. 4 and Oct. 5 with open practice from 6 p.m. to 9 p.m. on Friday and features beginning at 7 p.m. ET on Saturday. You may watch practice for free from the grandstands Friday night and enjoy a full night of racing on Saturday night for only $20. The Outlaw Winged 410 or 360 Sprints will be featured, along with UMP Modifieds, Super Streets, Thunder Stocks, and the 600 Non-Winged Sprints. A special thanks to Concept Chassis and Vendetta Archery for being a part of the racing action Oct. 5.
For more information on the host of activities planned during the World Series of Dirt, visit www.plymouthspeedway.net or check out our Facebook and Twitter pages.