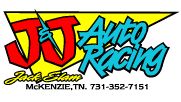 By J&J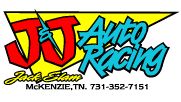 McKENZIE, TN (Sept. 25) – Cris Eash closed his racing career in style by winning his final sprint car race, while Johnny Morris was also a J&J winner last weekend taking the victory in Friday night's Little Guy Nationals main event at Mercer Raceway Park.
TRAIL-WAY SPEEDWAY
Cris Eash has won races all across the country and his final victory came pretty close to home. Eash, who earlier this year announced his would be done racing at the end of the season, raced his famous No. 17e J&J to victory in Friday's Trone Outdoor Advertising "358"" sprint car championship at Trail-Way Speedway.
Eash started third, but had the lead on the opening lap. His lead shrunk a couple of times while he was working his way through traffic, but in the end he led all 25 laps.
"This is awesome," admitted Eash, following the victory. "I couldn't have wanted it to end any better. I want to thank my dad (Dave) and my crew. Shawn Norris, Shawn Kromer, and all the others who help me deserve all the credit.  We've tore up some equipment this year, and they just kept fixing it after several crashes.  Jeff (Rohrbaugh) and Brad (McClelland) were the class of the field this year, but this is a great way to go out."
MERCER RACEWAY PARK
Jimmy Morris scored his second feature victory of the year Friday at Mercer Raceway Park behind the wheel of his No. 16 J&J. Morris managed to avoid a multi-car accident early in the race and led from lap three on to bring home the victory during the opening night of the Little Guy Nationals.
"This was the first time at the track that I didn't have to touch the car, I just sat back and watched." Morris added with a laugh, "this thing drove better than a Cadillac, I didn't even touch the wheel, it just turned itself."