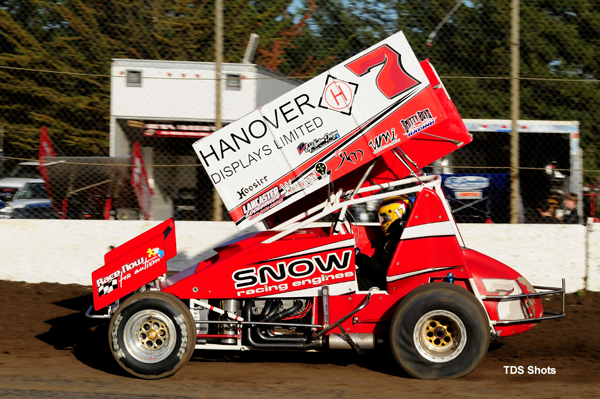 PETERSEN MEDIA
 Heading to the Stockton Dirt Track to close his season out on Saturday night, Justin Sanders made the most of a tough start, as he charged from his 22nd starting position to score a seventh place finish aboard the Rudy Warrington owned No. 18 machine.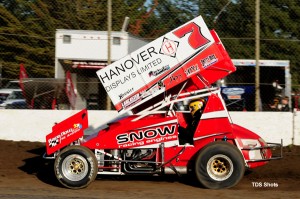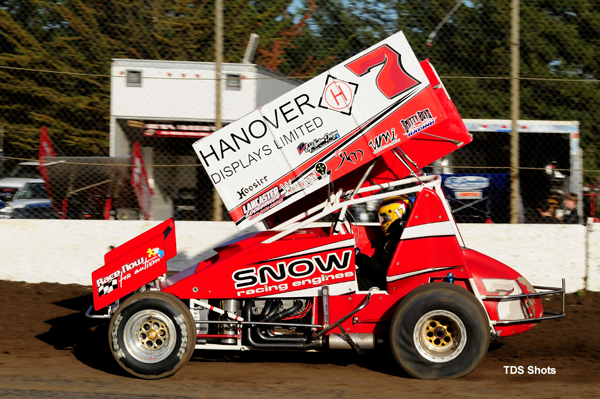 With 39 cars on hand, Sanders struggled in group qualifying and wound up 30th fastest, putting him in the fourth row of his heat.
Finishing in the eighth spot, Sanders would not transfer to the feature, and found himself deep in the B main, hoping to race his way into the feature event.
Starting 10th in the B, Sanders had his elbows up on the extremely heavy and rough track, as he worked his way up to the fourth position, earning him a transfer spot into the feature event.
Lining up 22nd, Sanders showed he was up for a tough feat, as he got off to a great start.
With the first three quarters of the race going off with no stops, the Prunedale, CA driver was one of the few that were able to make big time moves on the Stockton Dirt Track, as he found himself inside the top 10 when the yellow flew on the 26th lap.
Over the final four laps, Sanders was able to grab a few more spots, as he ended his season with an impressive run to seventh from his 22nd starting spot.
"We rebounded nicely after a dismal start," Sanders said. "We qualified and hot-lapped at the same time, and we weren't very good, but everyone worked hard, and we came out of it with no real issues, and a seventh place finish."
STAY CONNECTED: Stay connected with Justin Sanders by visiting his website, www.teamsandersmotorsports.com.