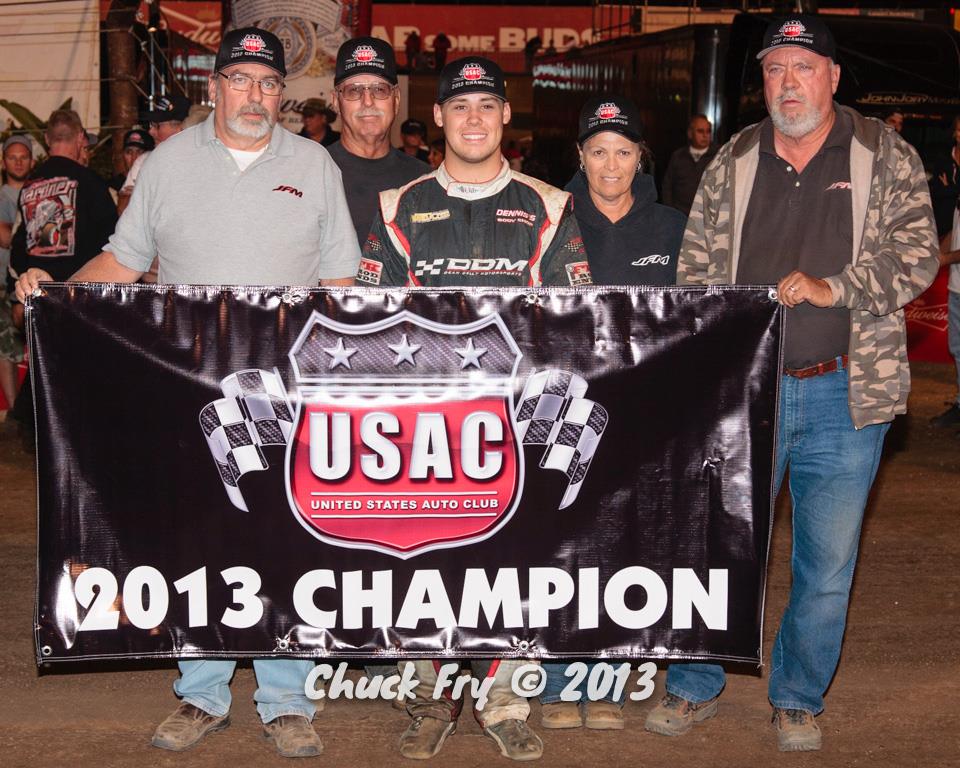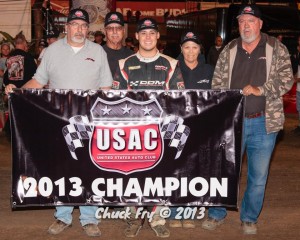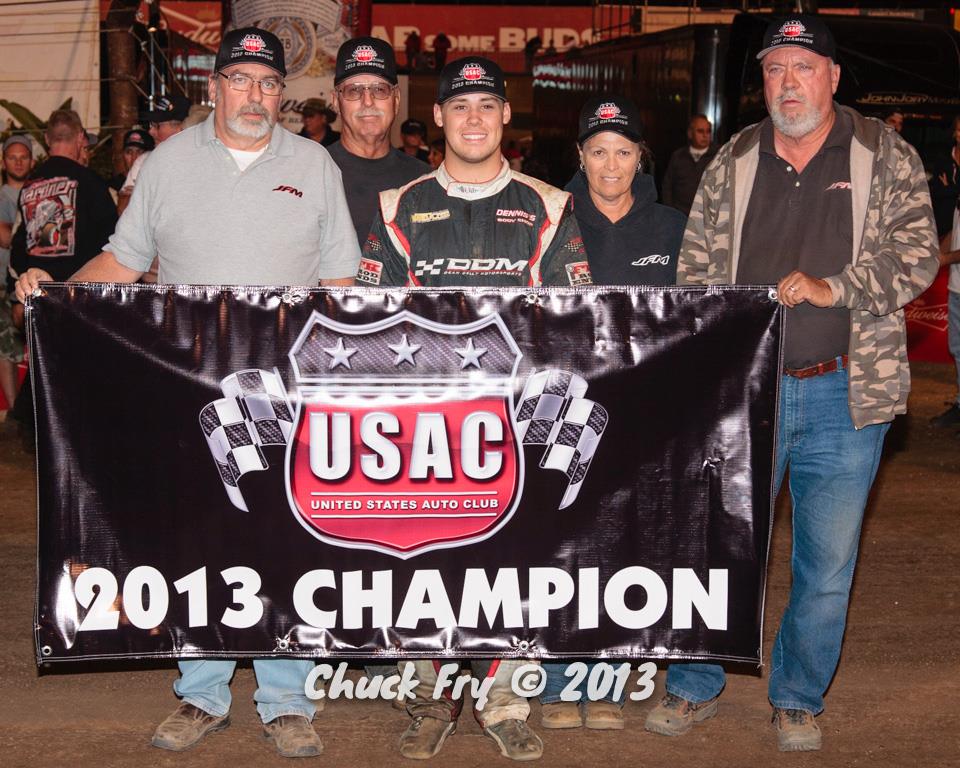 From Peterson Media
In his brief career, Ryan Bernal has made quite the name for himself by winning tons of races and capturing series championships. After departing from the Josh Ford Motorsports team late this past season, Bernal is excited for his opportunity to drive for Mike Phelps in many non-wing events in 2014, but the Hollister, CA driver is looking to also compete in a winged car as well.
"I'm very excited to be in Mike Phelps' machine next year," Bernal said. "I had a chance to work with him and his team at the end of the year, and though we had some bad luck, they're a great group, and I'm looking forward to the chance."
Coming off the 2013 USAC Western Classic Dirt Championship, and a trip to the NASCAR Driver for Diversity Combine, Bernal and the Phelps team will look for another USAC Western Classic Dirt title, and will hit some big non-winged races out West.
In his downtime however, Bernal would like to get some seat time with a wing bolted on his car.
"I have ran a winged car a handful of times, and it is an absolute blast," Bernal said. "I'm hoping that someone is willing to give me a shot for an entire season in one. California has some stiff winged competition, and I would like to learn from them, and compete against them."
With the holiday season approaching, one race still remains on the schedule, and that is the annual Turkey Night Grand Prix, and Bernal hopes to be in action for that race. With his scheduled ride falling through last minute, Bernal is hoping he can find a car to drive for that race as well.
Any teams that are interested in teaming with Bernal can reach out to him by email, at go2bernals@yahoo.com, or by phone at 831-537-8775.
VIDEO- Check out this piece on Bernal highlighting a few of his accolades http://youtu.be/wOnLFBW6YMI.