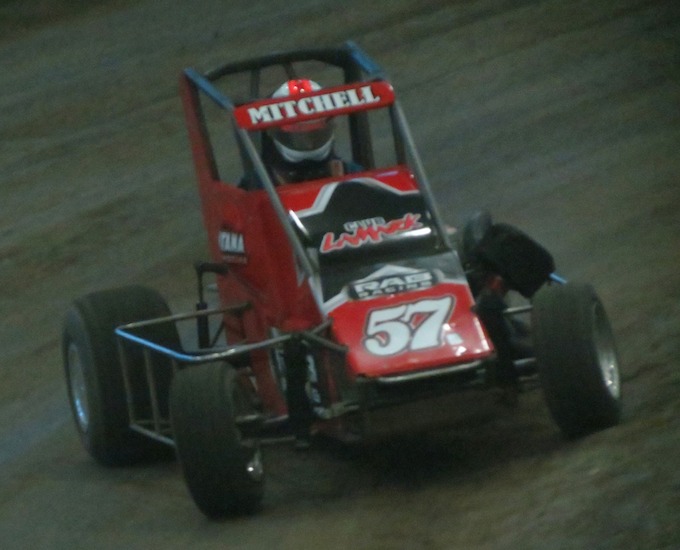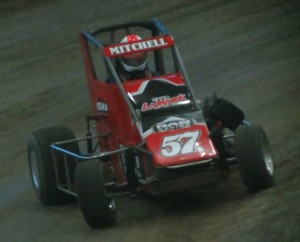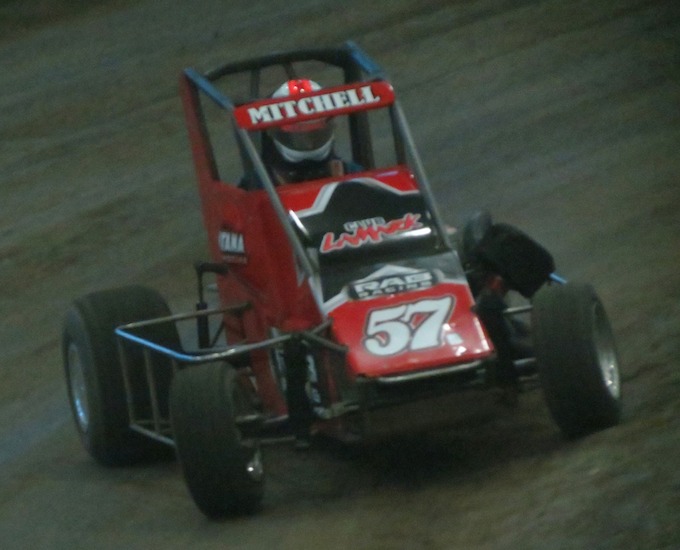 From Peterson Media
Competing with RAB Racing at the prestigious Chili Bowl Midget Nationals last week, Sprint Car driver Matt Mitchell had a strong showing, that ended with a 10th place finish in the Saturday night B main event.
"I had such an awesome time with Bill Ecker and everyone associated with RAB Racing," Mitchell said. "I could not be more appreciative for the opportunity they gave me to run the Chili Bowl."
With his qualifying night on Friday, Mitchell was able to spend the week watching over 200 cars hit the track, and had the advantage of seeing how the track raced each night, and when it was his turn, he turned in a very solid night.
Starting eighth in his ever-important heat race, the Yorba Linda, CA driver was able to work his way into a fifth place finish, earning enough points to transfer to a qualifier, where he again lined up on the outside of the fourth row.
In the qualifier, Mitchell had his elbows up, as he went toe-to-toe with some of the best midget drivers in the world, and clawed his way to a third place finish, putting him directly into the preliminary night feature event, where he lined up in the fifth row.
In a star studded feature event, Mitchell held his own in his RAB Racing entry, as he got up into the eighth spot a few times during the race, but ultimately slipped back to 10th at the checkered flag, putting him in a Saturday night B main event, that took six cars to the championship feature.
Lining up 10th in his B on Saturday night, Mitchell put up a fight to get into the top sixth, but was unable to make any headway. Trying everything he could, he was unable to make the transfer, and his Chili Bowl ended in the very respectable B main.
"The Chili Bowl is always such a tough show, and to make the prelim feature, and run well, is an awesome feeling, as I haven't been in a midget all year," Mitchell said. "I have to thank everyone at RAB Racing for all of their hard work all week, and hopefully we can race together soon."
2014 BY THE NUMBERS: Races-2, Wins-0, Top 5's-0, Top 10's-1
ON TAP: Mitchell's will kick his sprint car season off on February 1st at the Canyon Speedway Park during the USAC West Coast Winter Series event.