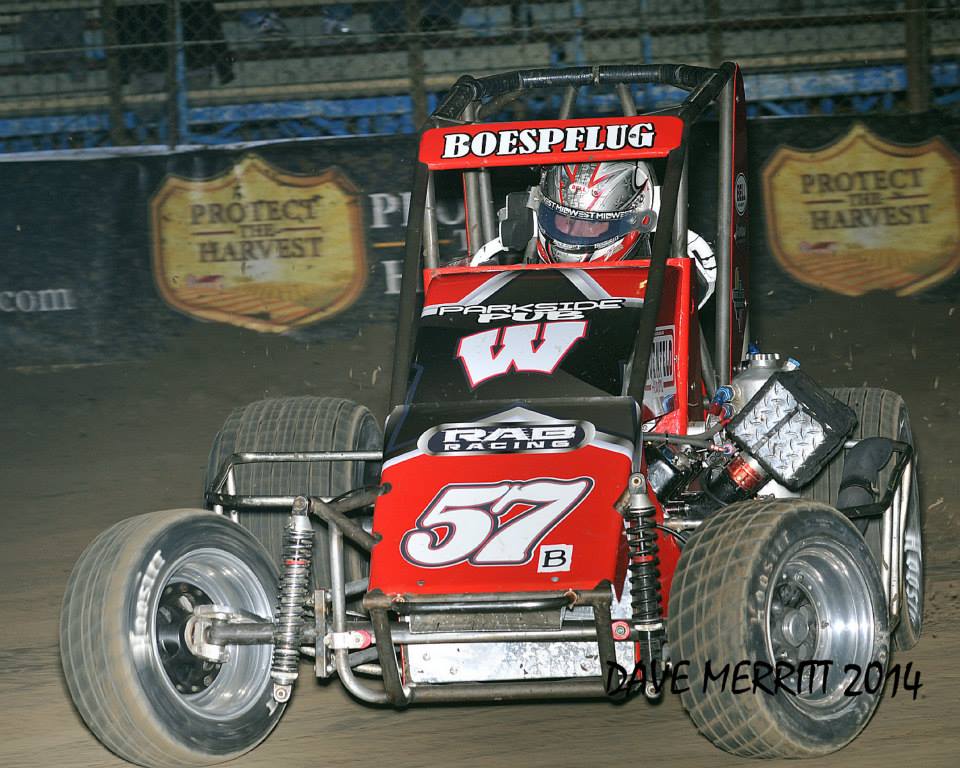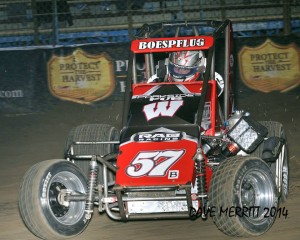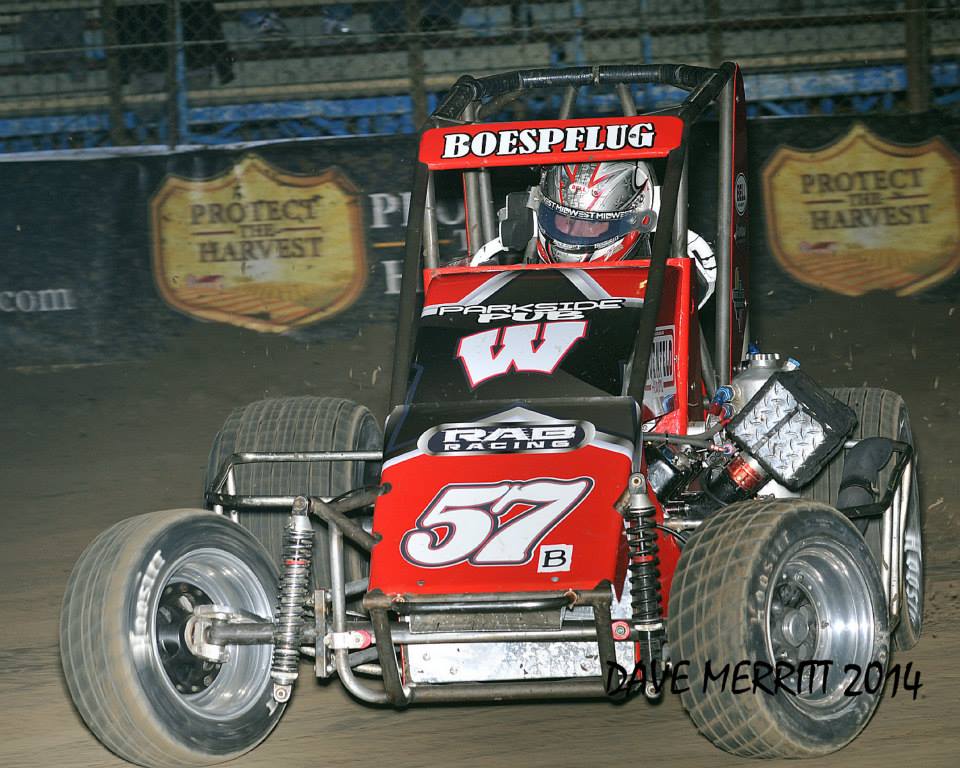 From Peterson Media
Spending the week competing at the Chili Bowl Midget Nationals, Chad Boespflug teamed up with RAB Racing for not just his first Chili Bowl, but his first midget race ever, and when the dust settled on the event, the Hanford, CA native was ultimately happy with his performance.
"First off, I have to thank Bill Eckert and everyone at RAB Racing for such a fun week," Boespflug said. "I think performance wise we did well, and for it being my first midget race at the biggest race in the world, I'm pleased with how we did."
After shaking down his car during practice on Monday, Boespflug took in two night's of action before his qualifying night on Thursday.
Drawing well for his heat, Boespflug lined up in the second row, looking to advance into a qualifier for a shot at a direct transfer to the feature.
When the race went green, Boespflug got trapped on the bottom of the track, and shuffled back a few spots, before he was able to find a gap, and work his way up to a third place finish, putting him in the fourth row of a qualifier.
Showing speed in that qualifier, Boespflug, worked his way up four positions, as he crossed the stripe in the fourth spot, putting him 12th in points and safely in the preliminary night feature event.
Starting in the sixth row of the A, Boespflug had a great start as he jumped inside the top-10, but as the race wore on, his car got away from him a touch, and he faded back to a 15th place finish, putting him in a Saturday C main.
Starting 9th in his C-Main event, Boespflug gave it all he had to work into a transfer spot, but 'The 'Flug' was only able to get up to a seventh place finish, thus ending his Chili Bowl.'
"Overall I was pretty excited to be able to be a part of the opening ceremonies on Saturday night," he said. "With only drivers in the C's, B's, and A's, still competing after the ceremonies, that was pretty special to me. On the racing side of things, we had a good car on Saturday but the track was really fast for the C's, and we just weren't able to gain much ground. Again, I have to thank Bill Ecker, and everyone, and hopefully we can do some racing together later this year."
Chad would like to thank RAB Racing, Bell Helmets, Hinchman, ButlerBuilt, Midwest Shades, Fontana Automotive, Manvel Motorsports, Arizona Sport Shirts, and everyone who helped for his 2014 Chili Bowl!
2014 BY THE NUMBERS: Starts-2, Wins-0, Top 5's-0, Top 10's-0
ON TAP: Chad will be in action at the 2014 Chili Bowl aboard the RAB Racing No. 57.
STAY CONNECTED: For all of the latest news on Chad, visit his website at www.chadboespflugracing.com, 'like' his Facebook page, www.facebook.com/chadboespflugracing, or follow him on Twitter, @chadboespflug.