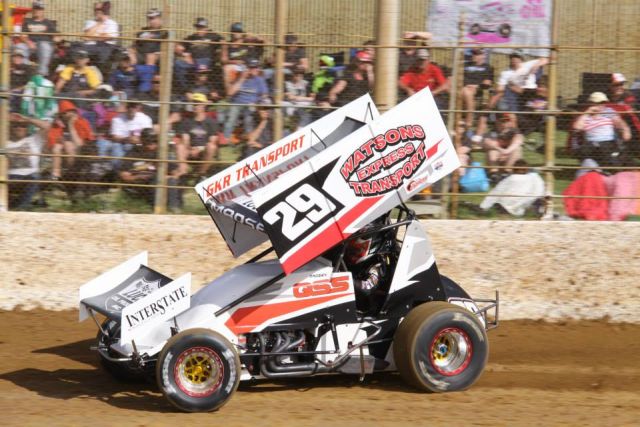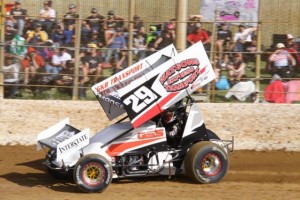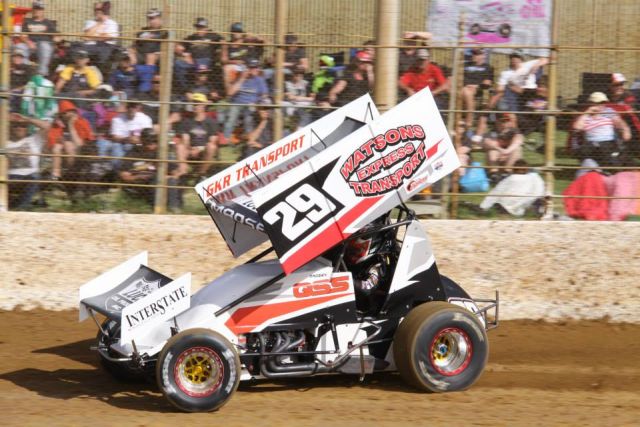 From Peterson Media
Looking to put a stretch of bad luck behind him, Ian Madsen and his McDonald Motorsports team headed to the Carrick Speedway in Tasmania, AU over the weekend, and went on to sweep the weekends event.
"I can't say enough about this Watsons Express Transport/QSS machine," Madsen said. "David Sharman continued to give me a great car, and it was fun to drive, and I'm glad we were able to put up a couple of wins."
Kicking things off on Friday night, Madsen lined his East Coast Logistics/Lucas Oil/Interstate Finance entry in the fifth row of his first heat race, and charged up to finish in the fourth spot, before he won his second heat from the second row.
Heading into his preliminary feature, Madsen found himself on the pole of the event, and went on to simply dominate the event. With the win, Madsen earned the right to start the Saturday night show on the pole position.
Saturday night did put Madsen and his Watson's Express Transport machine in a heat race, and the St. Mary's, NSW driver continued to be the dominant car as he picked up the win, before starting the feature event from the pole position.
Lining up on the pole in the feature event, nothing could stop Madsen from marching to the impressive win, as he was flawless in his victory.
"It feels great to get back to victory lane," he said. "Our sponsors have been so supportive, especially Watson's Express Transport, this win is as much theirs as it is mine. The crew was awesome, and like I said, David Sharman really gave me a strong piece."
None of this would be possible without a ton of support, and Madsen would like to thank Watson's Express Transport, Eagle Motorsports, East Coast Logistics, Lucas Oil , Interstate Finance and Leasing, Gin Gin Diesel, Adornato Sand and Gravel, QSS Spares, Oval Express, Inglis Race Engines, and Factory Kahne Shocks for everything they will be doing for this team.
2013 BY THE NUMBERS: Starts-15, Wins-2, Top-5's- 5, Top 10's-7
ON TAP: Madsen and his McDonald Motorsports team will check over some schedules before making a decision on this weekends race.
STAY CONNECTED: To keep up with Ian make sure you follow him on twitter by clicking over to www.twitter.com/IanMadsen.