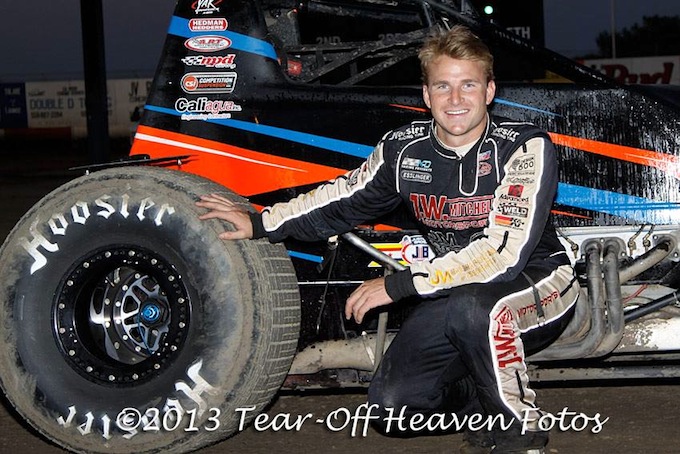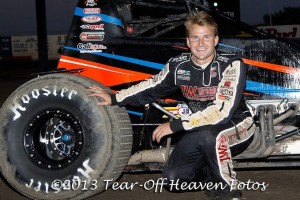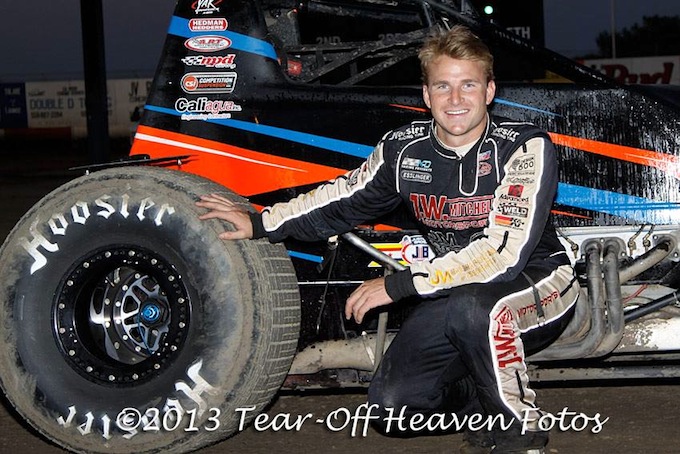 From Peterson Media
Charging from 23rd to eighth on Thursday night at the Las Vegas Dirt Track, Matt Mitchell earned the race's Hard Charger award, but what ate at the Yorba Linda, CA driver was the fact that he started 23rd after winning his heat race, but was penalized for missing tech inspection.
"I hate to make excuses, and it's my fault for not understanding, but we were told no scales after the heat's, and I think of scales and tech as the same thing, so I neglected to report, and we were at the back of the feature," he said.
Starting at the rear of the big, slick, Las Vegas Dirt Track for the first race in 'The Grudge' series, Mitchell showed he was a forced to be reckoned with.
When the race went green, Mitchell dropped the hammer aboard his Pit Boss Jack/Campbell Brothers Storage/MPD No. 37 machine and began picking cars off at will as he rode the cushion.
As the laps clicked down, Mitchell continued to move forward, as he cracked the top-10 late in the feature event. Looking for more, Mitchell used swift moves to get around Mike Martin, and Charles Davis, Jr, to get to the eighth spot, and was closing in on Markus Niemela when the checkered flew.
"We had such a great car all night, it was a shame we started dead last," Mitchell said. "I have to thank the guys who work on this for getting it good enough to work from the back, and I have to apologize to them for putting us in that position."
Matt would like to thank Pit Boss Jacks, Campbell Brothers Storage, MPD, and ART Speed Equipment for their support in 2014.
2014 BY THE NUMBERS: Races-3, Wins-0, Top 5's-0, Top 10's-2
ON TAP: Matt Mitchell will now follow the USAC West Coast 360's to the Thunderbowl in Tulare, CA on Friday night before returning to action with the USAC/CRA Series Saturday night in Perris, CA.