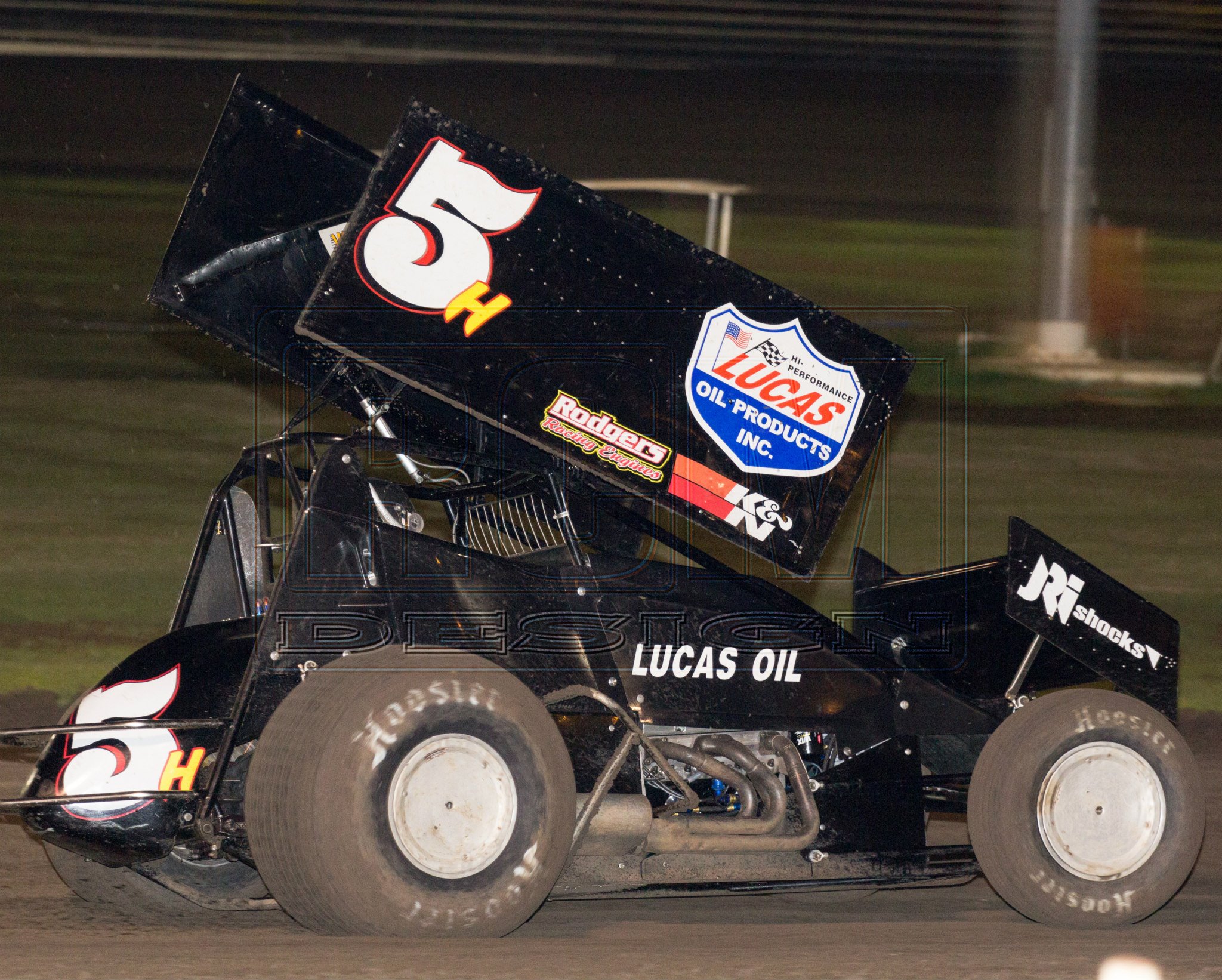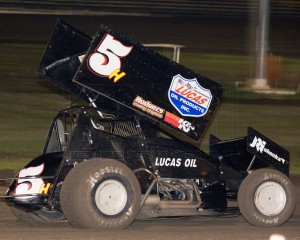 From Peterson Media
In action for their first time together last weekend at the Silver Cup in Chico, CA, Chase Johnson and the Van Dyke Motorsports team showed very good speed, however, luck did not seem to be on their side.
"We showed great speed all weekend long," Johnson said. "Harley, Fez, and myself all worked very well together, and I'm looking forward to the season ahead."
Kicking things off on Friday night, Johnson timed the Lucas Oil/K&N Products/JRI Shocks backed No. 5H in fifth fastest.
Heat race action saw Johnson get into a transfer position, but on a very rough and tumble track, Johnson caught a rut, and slipped back to the sixth spot, and was forced to run a B main.
Jumping out into the lead in the B, Johnson had the race well in command until the final lap, when he again got bitten by a rut, and got the car up on two wheels hurting the suspension, but was able to limp across the line in the third spot, and transfer to the feature event.
Johnson was a victim of circumstance early in the feature event as he looked to avoid a crash in front of him, but a car behind him made contact, pushing him into another machine, folding his front end, and ending his night.
Saturday night saw Johnson back aboard the NAAKE Suspension/Rodgers Racing Engines/FSR Radiators machine and again he qualified well as he turned in the seventh fastest lap in time-trials.
Getting through his heat, Johnson lined up 10th in the feature event, and got off to a nice start working his way towards the top five.
Riding in the sixth spot on the seventh lap, Johnson lost the handle on his machine, and spun to a stop, forcing him to the back of the pack.
Restarting, Johnson couldn't seem to get going, and after he got lapped by the leaders, he opted to pull in and save his machine for another night.
"I personally have to work on putting some more consistent laps together, because I made my fair share of mistakes over the weekend," he said. "We will be back at Chico on Friday night, and hopefully we can run up front."
The Van Dyke Motorsports team would like to thank Lucas Oil,  K&N Products, JRI Shocks, NAAKE Suspension Rodgers Racing Engines, FSR Radiators, for their support during the year.
Chase Johnson would like to thank Johnny Franklin Mufflers, Newman Freeman Racing, Pit Stop USA, Napa Auto Parts, Flowmaster, Shifty Illustions, Don's Truck Repair, VSR,  and IWear for their support through the year.
2014 BY THE NUMBERS: Races-2, Wins-0, Top 5's-0, Top 10's-0
ON TAP: Chase Johnson will be in action on Friday night at the Silver Dollar Speedway.