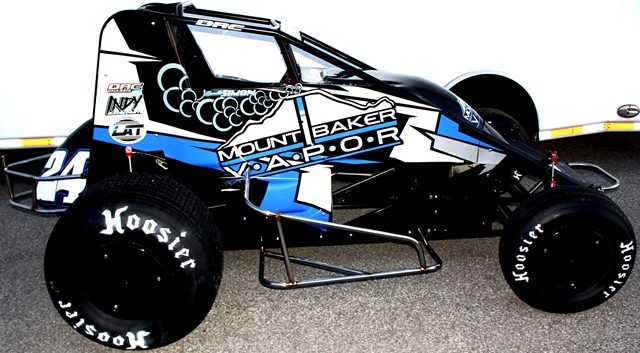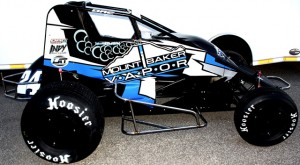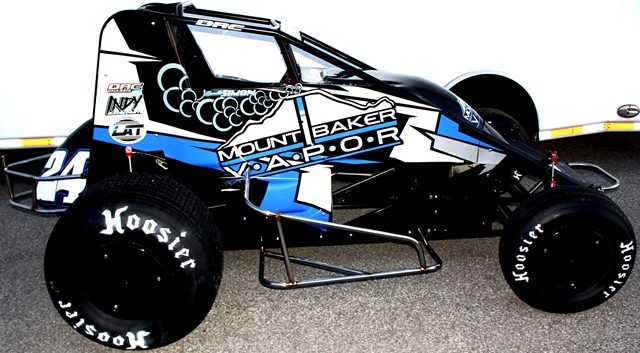 From Landon Simon Racing
Indianapolis, IN — (March 24, 2014) — Landon Simon Racing announced today the addition of Mount Baker Vapor Electronic Cigarettes to the Indiana-based non-wing sprint car team as primary sponsor.
"We take great pride in being associated with Mt. Baker Vapor," said Landon Simon, race team owner and driver of the No. 24 car. "The company's products are nothing short of extraordinary. They not only can help traditional cigarette smokers switch to a healthy alternative, but they make the lifestyle safer and more affordable."
The Tipp City, Ohio native has an aggressive schedule of events this season including the USAC National Sprint Car Series and the King of Indiana Sprint Series, which will be featured on MAVTV. He will also run several specialty events throughout the Midwest, for a total of more than 50 races.
"State smoking laws are changing nationwide. We knew this would be a great fit for sprint car racing for many reasons. These products are acceptable in more environments than traditional tobacco-filled cigarettes and there is no second-hand smoke or known side effects from the product," said the 24-year-old driver.
Mt. Baker Vapor has activated an exclusive coupon code with unlimited use and no expiration on behalf of this partnership. Enter LandonSimon24 and receive 11% off your order at www.mtbakervapor.com
From an economic standpoint, Mt. Baker Vapor makes ecigarettes very cost effective.  By switching to ecigarettes you'll usually spend less than half of what you used to spend on tobacco-filled cigarettes. An economical starter kit includes batteries, atomizers, cartridges, charger and liquid nicotine for less than the price of a carton of generic cigarettes.
"We are in this business to get people away from cigarettes and making steps in their lives to be healthier and happier," said Michael Sullivan, Mt. Baker Vapor Endorsement Accounts Manager. "We feel like having our product gain awareness in the racing industry will make our goal real in a new environment. We are very lucky to be partnered with a team like Landon Simon Racing that shares this goal with us and believes in our company."
Mt. Baker Vapor offers nicotine dosages ranging from extra strong, to mild, to no nicotine content at all. You can choose from hundreds of juice options, including specialty flavors, or create your own at www.mtbakervapor.com
"Myself and the rest of the Mt. Baker Vapor team are thrilled to be partnering up with Landon Simon Racing. We feel that the passion and hard work from Landon and his team are traits we as a company share, which makes the partnership fit. We are proud to have a driver like Landon out on the track with our logo on his car. I sincerely look forward to both parties using our passion and drive to help each other out."
"The electronic cigarette industry has little representation in racing. I believe getting the awareness of our product into a new market is going to be huge for not only our company, but for Landon Simon Racing as well. This sponsorship opportunity is one step toward legitimizing the e-cigarette industry as a product rather than a niche hobby," added Sullivan.