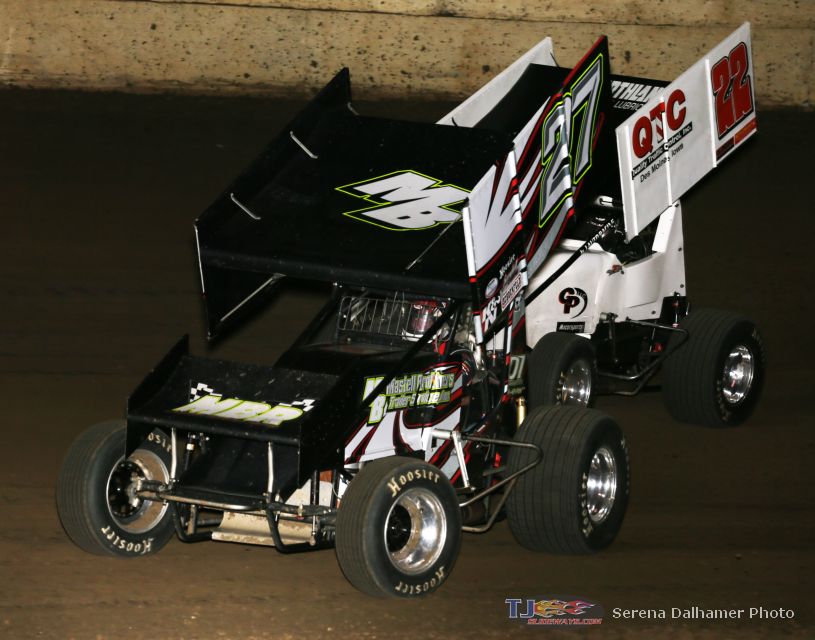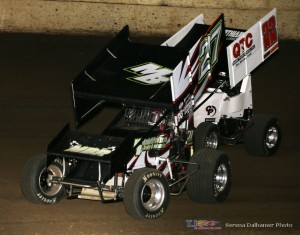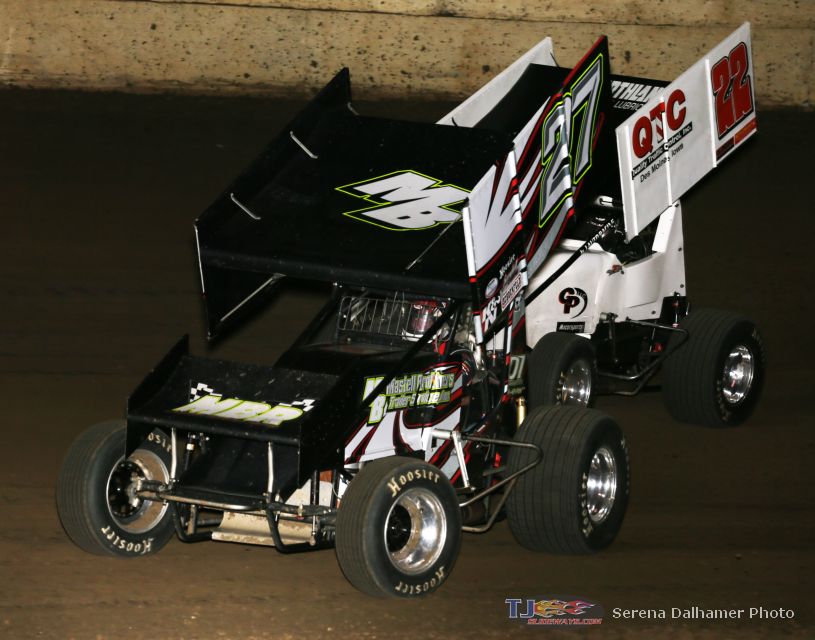 From Peterson Media
Climbing back aboard his Mastell Brothers Racing No. 27 machine for the first time since mid February, Carson McCarl was in action at the 34 Raceway with the Sprint Invaders on Sunday, and pocketed a ninth place finish on a track that many were unable to pass on.
"We had a pretty good car," McCarl said. "The track was tricky, and tough to pass on. I think Jac Haudenschild (race winner) was the only one who gained more than a couple positions, but for our second weekend of the season together, I think we got better."
Early on the track seemed to be racy as the youngest McCarl lined his Mastell Brothers Trailer Service/Deanfield Farms/Berryhill Racing machine up in the fourth row of his heat race.
Getting a great jump in heat race action, the Altoona, IA driver carved his way forward around Mitchell Alexander and Dustin Whiting to take over the fourth spot, and securely put himself into the evening's 20-lap feature event.
Lining up 10th in the A, the preferred line to be right around the bottom of the speedway, and as the green light's flickered, McCarl jockeyed for position aboard his Rossie Feed & Grain/DeBerg Concrete/K&N Filters backed entry as he got in line quickly.
Finding himself in the ninth position, McCarl hit his marks, and made sure to make no mistakes, as a slight bobble would have sent him backwards in a hurry.
In what was a non-stop main event, McCarl hung on to the ninth place finish.
"It was one of those races where you had to hit your marks, and not make any mistakes," he explained. "Everyone worked well all night, and I am looking forward to next week."
The Mastell Brothers Racing team would like to thank Mastell Brothers Trailer Service, Deanfield Farms, Berryhill Racing, Rossie Feed & Grain, DeBerg Concrete, K&N Filters, Hinchman Racewear, Engler Injection, VDB Designs, Phil & Vivian, CM Rock, Vortex Racing Products, Hoosier Tire, Justice Brothers/Gillund Ent., Bell Helmets, Schoenfeld Headers, Aurora Rod Ends, HRP, ButlerBuilt, KSE Steering, Crow Safety, BMRS, and Winters Performance for their support during the 2014 season.
2014 BY THE NUMBERS: Starts-4, Wins-0, Top 5's-0, Top 10's-1.
ON TAP: Carson McCarl and his Mastell Brothers Racing team will be back in action on Friday night at the Lee County Speedway in Donnellson, IA.
STAY CONNECTED: Stay connected with Carson by visiting his website, www.carsonmccarl.com, or following him on Twitter @CarsonMcCarl.