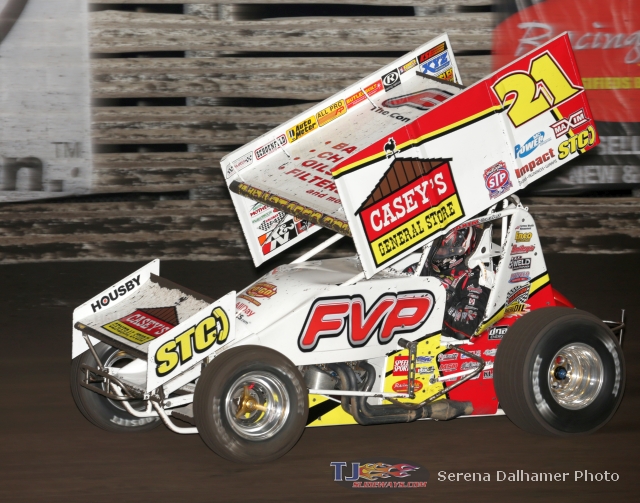 By Bob Baker
KNOXVILLE, IOWA (August 9, 2014) – Following the tenth and final feature of the ten-race 2014 Cox Design & Metal Fabrication Iowa Speed Week, '360' Knoxville Nationals champion and Oskaloosa Front Row Challenge winner Brian Brown of Missouri clinched the Jesse Hockett "Mr. Sprint Car" title and its $2,500 first-place prize.  On Saturday night, Donny Schatz won the 54th FVP Knoxville Nationals, presented by Casey's General Stores, while Brown finished a close second.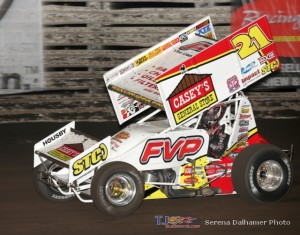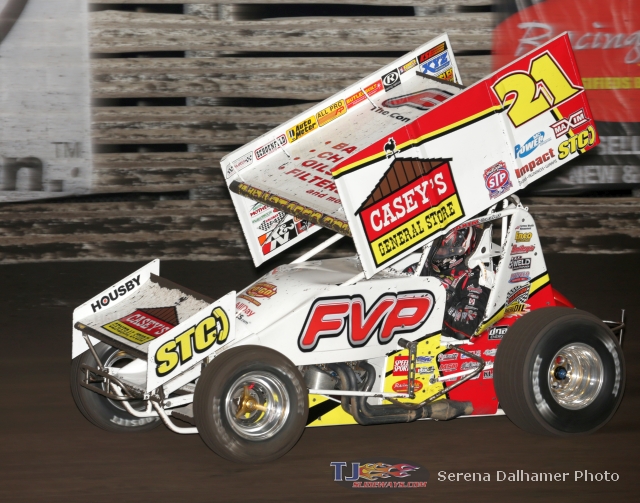 The unofficial final 'top ten' in the 2014 Cox Design Iowa Speed Week are as follows:  1., Brian Brown, 296 points; 2., Mark Dobmeier, 271 points; 3., Terry McCarl, 257 points; 4., Ian Madsen, 232 points; 5., Sam Hafertepe, Jr., 219 points; 6., Jason Johnson, 218 points; 7., Randy Hannagan, 208 points; 8., Tony Bruce, Jr., Sammy Swindell, 200 points (tied); 10., Davey Heskin, 174 points.
The Cox Design & Metal Fabrication Iowa Speed Week includes ten points-paying sprint car feature races in ten days, July 31 – August 9, between the Knoxville Raceway in Knoxville and the Southern Iowa Speedway in Oskaloosa.  The top three places pay $2,500, $1,000, and $500, respectively, with the winner declared the Jesse Hockett "Mr. Sprint Car" titlist.  Past "Mr. Sprint Car" titlists include Ricky Logan (2002) of Arkansas, Shane Stewart (2003, '04) of Oklahoma, Billy Alley (2005) of Nebraska, Jason Johnson (2006) of Louisiana, Wayne Johnson (2007, '08) of Oklahoma, Terry McCarl (2009) of Iowa, Sammy Swindell (2010, '11) of Tennessee, Kyle Larson (2012) of California, and Kevin Swindell (2013) of Tennessee.