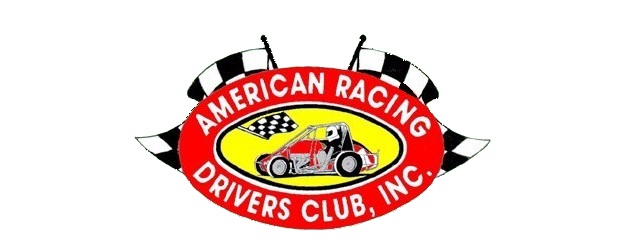 Bechtelsville, PA — (September 12, 2014) — ARDC Midget driver Brenden Bright took full advantage of the race leader having misfortune, as both took over the number one position at that point and went on to capture victories at Grandview Speedway Friday night in the first annual Prelude to the 76'er doubleheader.
The ARDC Midget 25-lap triumph for Bright was his first win of the season.
Billy Pauch Jr. started outside of the front row in the ARDC Midget 25-lapper wheeling the Mike Heffner owned Midget ride. With the initial green Pauch Jr. vaulted out in front over Brenden Bright, who started from third in the field of 21 starters. Jim Radney, who started from sixth-place, powered into third. On lap 3 Radney slipped into the runner-up spot, as Bright settled into third at that point.
Radney mounted a serious challenge battling for the number one position, with Radney all over the Pauch Jr. entry from lap 6 through lap 9. Radney used the outside lane exiting turn 2 to drive it past Pauch Jr. to become the new race leader on lap 13. Alex Bright spun out in turns 1 and 2 to bring out a yellow on lap 10, with Justin Grosz stopping in turn 4 to bring out another caution, with 15 complete.
Under the yellow on lap 15, Radney saw all hopes for his first career feature triumph end, as his car suddenly stopped on the front stretch, giving the top spot back to Pauch Jr.
On the restart, exiting turn 2, Brenden Bright powered by Pauch Jr. racing on the outside lane, as Pauch Jr. hugged the bottom on lap 16. Bright pulled out to a respectable advantage as the laps clicked off, with Pauch Jr. closing in over the final few circuits to make it interesting, but settling for a runner up finish. Ryan Watt finished up a solid third, with Tim Buckwalter finishing up in fourth. Trevor Kobylarz rounded out the top 5.
"I struggled a lot, this season," Bright was saying after his win. "All year, I had a top 5 car, but I just couldn't get it done. My crew chief decided he was going to change the car around before the race, tonight.
"Under the caution I adjusted all of my shocks and, suddenly, the car simply came to life. I almost was pulling wheelies coming off the turns and I saw a nose there trying to get under me near the end, but I was not going to try a lot of changes because I'd just dial myself out of it, again. I hung on with enough to get the win and I have to thank my brother, Alex, and his crew for getting me into Victory Lane, tonight," Bright commented.
With 21 ARDC Midgets on hand, heat wins went out to Nick Wean, Tim Buckwalter and Alex Bright. No consolation was needed.
American Racing Drivers Club 25-lap Midget finish:
1) Brenden Bright 2) Billy Pauch Jr. 3) Ryan Watt 4) Tim Buckwalter 5) Trevor Kobylarz 6) Brett Arndt 7) Ryan Greth 8) Steven Drevicki 9) Kyle Lick 10) Tyler Brehm 11) Tony DiMattia 12) Tommy Kunsman 13) Austin Burke 14) Billy Courtwright 15) Jim Radney 16) Bruce Buckwalter Jr. 17) Alex Bright 18) Justin Grosz 19) Brett Wanner 20) Nick Wean 21) PJ Gargulio