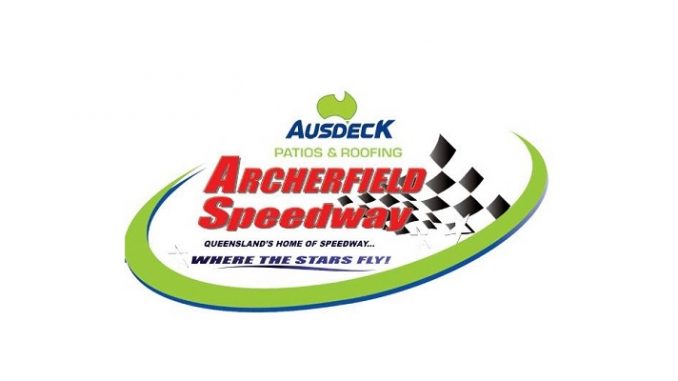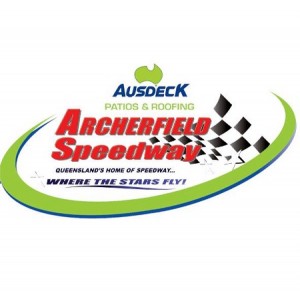 From Archerfield Speedway
Brisbane, AU — (November 15, 2014) — In his first appearance for the season at Ausdeck Patios Archerfield Speedway, Peter Lack stormed to victory in round four of the Supercheap Auto Sprintcar Track Championship tonight. Having qualified on pole position for the main event by virtue of his win in the Lucas Oils Dash, Lack led all 30 laps to finish ahead of David Murcott and Luke Oldfield, both of whom their chances to snatch the lead in the closing stages.
After a slow start that saw him drop a couple of spots in the early laps, Murcott produced a whirlwind finish to move ahead of Oldfield in the closing stages and secure his second runner-up result in as many weeks. Despite finishing third when a win looked a real possibility at one stage, Oldfield was upbeat during post-race presentations, perhaps quietly confident that a feature race win isn't too far away given his form so far this season.
Behind the top three came Robbie Farr and Andrew Scheuerle, with young American Cap Henry finishing sixth. Running in second and closing in on Lack, a mistake from Bryan Mann in turn two with just eight laps to run saw him shuffled back to seventh ahead of Jame Bricknell, Brent Kratzmann and Mark Pholi. Completing the finishers were Mick Sauer, Matthew Butler, Richard Morgan, Steven Johnson and Dan Murray.
The only interruption came on lap three when Paul Rooks and Kevin Titman both got upside down in turn one, the incident also involving Ben Hilder and confining all three cars to the grass.
Thirty cars fronted for competition and it was Robbie Farr who clocked the KRE Quick Time in qualifying.
Heat winners were Morgan, Pholi, Titman, Dan Moes, Brad Ayers and Dave Fanning.
Sprint Car Feature:
1. 58 – Peter Lack
2. A1 – Dave Murcott
3. 17 – Luke Oldfield
4. 7 – Robbie Farr
5. Q1 – Andrew Scheuerle
6. 23 – Cap Henry
7. 16 – Bryan Mann
8. 36 – Jamie Bricknell
9. 4 – Brent Kratzmann
10. 14 – Mark Pholi
11. 69 – Mick Sauer
12. 12 – Matt Butler
13. 54 – Richard Morgan
14. 27 – Steven Johnson
15. 44 – Dan Murray
16. 59 – Kevin Titman
17. 64 – Paul Rooks
18. 95 – Ben Hilder
Wingless V6 Sprint Cars:
1. 41 – Neil Howard
2. 83 – Gary Thorne
3. 17 – Adam Butler
4. 54 – Brant Chandler
5. 33 – Mitchell Gowland
6. 28 – Paul Robinson
7. 82 – Andrew Robinson
8. 69 – Jason King
9. 74 – Scott Doyle