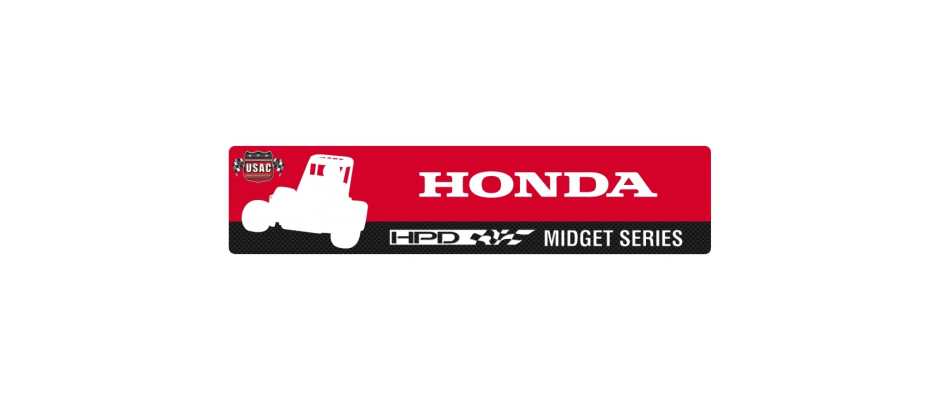 From Dick Jordan
USAC's HPD Midget calendar concludes this weekend with Saturday's Western Pavement finale at the Las Vegas (Nev.) Motor Speedway Bullring following Friday's special "non-points" race at Madera (Calif.) Speedway.
Shawn Buckley of Simi Valley, Calif. leads the Western contingent to the LVMS finale. He has a huge 558-point margin over Ashley Hazelton in the overall standings and holds a commanding 201-point lead over Toni Briedinger in the pavement points.
Hazelton, of Chatsworth, Calif., became the sixth female USAC driver champion in history with her sweep of last weekend's races at Plaza Park Raceway in Visalia, Calif. She led all 25 laps both Friday and Saturday to lock up the Western HPD Dirt championship.
Wally Pankratz took second in Friday's race ahead of fast qualifier Buckley, Robert Dalby and Marvin Mitchell. On Saturday, Pankratz again took second ahead of Cody Jessop, Mitchell and Toni Briedinger.
Chris Lamb of Colfax, NC led all 35 laps to win Saturday night's Eastern HPD Midget "special event" at Southern National Motorsports Park. He was trailed by fast qualifier Scott Hunter, Kyle Craker, Blaine Leydig and Jessica Bean.
Final 2014 HPD USAC Western Midget Dirt Standings: 1-Ashley Hazelton-710, 2-Shawn Buckley-531, 3-Marvin Mitchell-520, 4-Wally Pankratz-460, 5-Cody Jessop-386, 6-Cory Elliott-287, 7-Davey Marcotte-216, 8-Davey Key-125, 9-Toni Briedinger-96, 10-Joel Rayborne-93.
2014 HPD USAC Western Midget Pavement Standings: 1-Shawn Buckley-1,119, 2-Toni Briedinger-918, 3-Christine Breckenridge-805, 4-Annie Briedinger-714, 5-Joel Rayborne-690, 6-Cody Jessop-635, 7-Tom Paterson-581, 8-Dylan Nobile-572, 9-Jeff Kelley-521, 10-Ashley Hazelton-382.
2014 HPD USAC Western Midget Standings: 1-Shawn Buckley-1,650, 2-Ashley Hazelton-1,092, 3-Cody Jessop-1,021, 4-Toni Briedinger-1,014, 5-Christine Breckenridge-805, 6-Joel Rayborne-783, 7-Annie Briedinger-714, 8-Tom Paterson-581, 9-Dylan Nobile-572, 10-Jeff Kelley-521